New Zealand has the developed world's highest rate of youth suicide, according to Unicef. And now Parliament is preparing to discuss (again) a bill that would allow any adult who finds life "unbearable" to schedule a less messy, doctor-assisted suicide.
Aotearoa isn't facing terror threats, political turmoil or an economic crisis. Most of the world's population would love to experience peace, prosperity and justice—imperfect as it is—at the level we do. However even our youth, the ones who have the most cause for optimism, are drowning in hopelessness. A growing number of Kiwis believe that they have much to lose in this life and nothing to gain when it's over.
Our suicide rate is just the tip of an iceberg encasing depression, abuse, eating disorders, isolation, self harm and addictions. We're a poster nation for the reality that no amount of wealth, no advances in technology and no government policies can ever give us a reason to live, or to live well.
We all need hope. Do we believe that even suffering is for our ultimate good and that death is the gateway to new life? Then we have something priceless to offer our neighbours, our flatmates and our coworkers. Yes, Christians fight depression and mental illness and addictions too. But we know Who wins in the end.
Each of us is more and more likely to find ourselves alongside someone, young or old, facing darkness that's fed by the father of lies. It's a big ask to step up and into another person's life—to sit and listen, to include them in our communities, to remind them of a hope that suffering can't kill. But we've already been well prepped. We're offering others the grace we've received. We're trusting the Spirit to do what we already know he does.
Praise be to the God and Father of our Lord Jesus Christ, the Father of compassion and the God of all comfort, who comforts us in all our troubles, so that we can comfort those in any trouble with the comfort we ourselves receive from God. (2 Corinthians 1:3-4)
---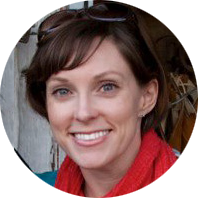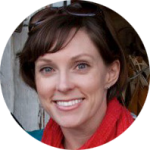 Maryanne Wardlaw is editor of Canvas and TSCF's communications manager.