When the TSCF board invited me to come to New Zealand in 2004 I explained to them that, while I was interested in the opportunity, the scale of the challenge was too great for one person to make a significant difference. Out of this conversation grew the idea of a team coming to partner in the regeneration of the vital work that TSCF was committed to growing.
The first name on this team sheet was Andy Shudall. I had known Andy since he was a student; he was one of the first generation of Relay workers with UCCF in the UK, and later succeeded me as Relay Coordinator. I had no doubt that his strategic thinking, Bible teaching, evangelistic heart and commitment to investing in people would be vital assets in this new adventure in Aotearoa. I was thrilled when Andy and his wife, Ines, confirmed their sense of call to New Zealand. From their initial caravan tour of both islands to learning Maori and NZ sign language, Andy has developed a deep love of these islands and their people.
Bringing a group of friends to the other side of the world, the temptation was to base everyone together in Wellington. But it was clear that Auckland's need was greater than Wellington's. Auckland has a third of the country's population and a greater percentage of our student population. Andy, along with Jeff and Jane Pelz, opened up a new front in the City of Sails that has seen significant growth over the past 10 years. One of the early highlights in Auckland was pioneering new and fruitful work at AUT.
Andy's contribution to TSCF has been immense. Along with Mark Grace and Val Goold, he became part of a national leadership team that contributed significantly to national events and initiatives. This included starting Minty (the ministry internship year), developing staff training, delivering Bible teaching, leading events, contributing to IFES events and initiatives in the South Pacific and internationally and developing staff and student leaders. Andy also had a significant role with Langham training Bible teachers in Vanuatu and closer to home.
A serious head injury several years ago was a major setback but ultimately brought a huge well of experience to draw on pastorally.
Andy has now left TSCF to enter church pastoral ministry. At his induction, I gave him a silver kilt pin with a Celtic cross incorporated into a shepherd's crook. This was to remind him of his calling to be centred on Jesus as he takes care of a flock. Being silver, it tarnishes and needs to be polished regularly to shine brightly.
We rejoice in Andy's new role at Titirangi Baptist Church and firmly believe this is the right step at the right time. His involvement with TSCF and his partnership in the gospel has changed but will continue. Robyn Drake is doing a great job leading the team but Andy's departure leaves a huge hole.
We are grateful for the staff, associate staff, intern and volunteers we have in Auckland but we are just scratching the surface of what we could do. We are urgently looking for men and women who have a vision to invest in reaching students for Christ and changing students for life. This involves developing student leaders, planting new and supporting existing groups, training students in evangelism, Bible study, global mission and joined-up discipleship.
The harvest is plentiful but the workers are few. Will you pray for new labourers in the harvest field of Auckland and consider if God might be calling you to be an answer to that prayer?
We are having a special Celebrate Auckland event on 3 August to celebrate the 80th Anniversary of TSCF and to share new plans for the future. We hope to see you there, and would not be surprised to see a few from Titirangi Baptist with their new Senior Pastor.
---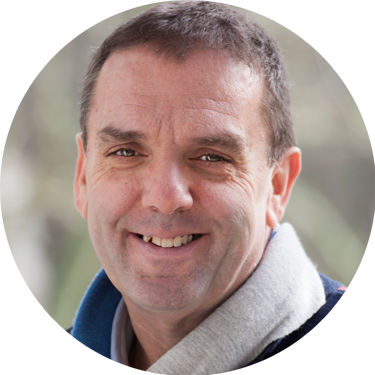 Nigel Pollock is TSCF's National Director.