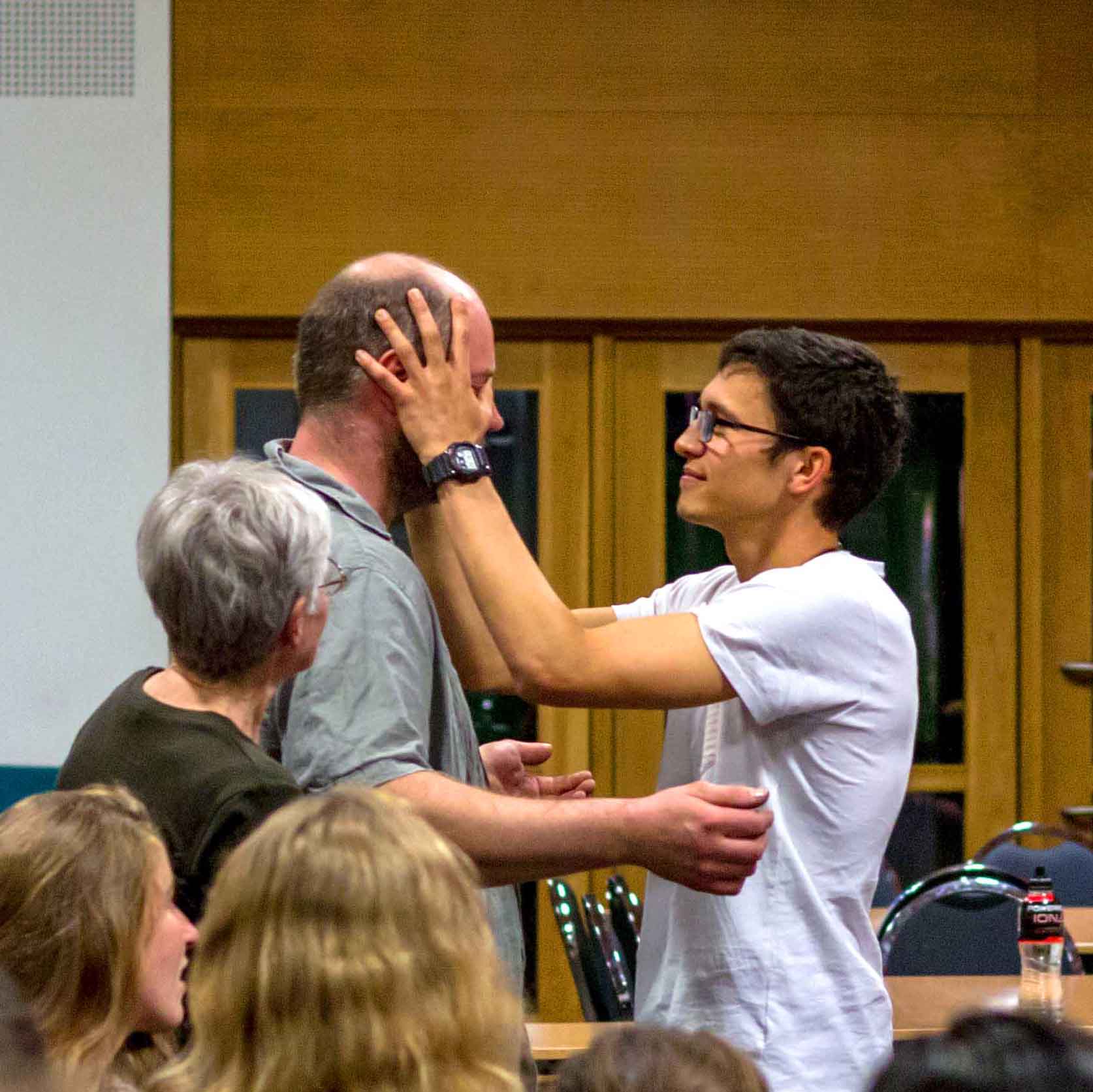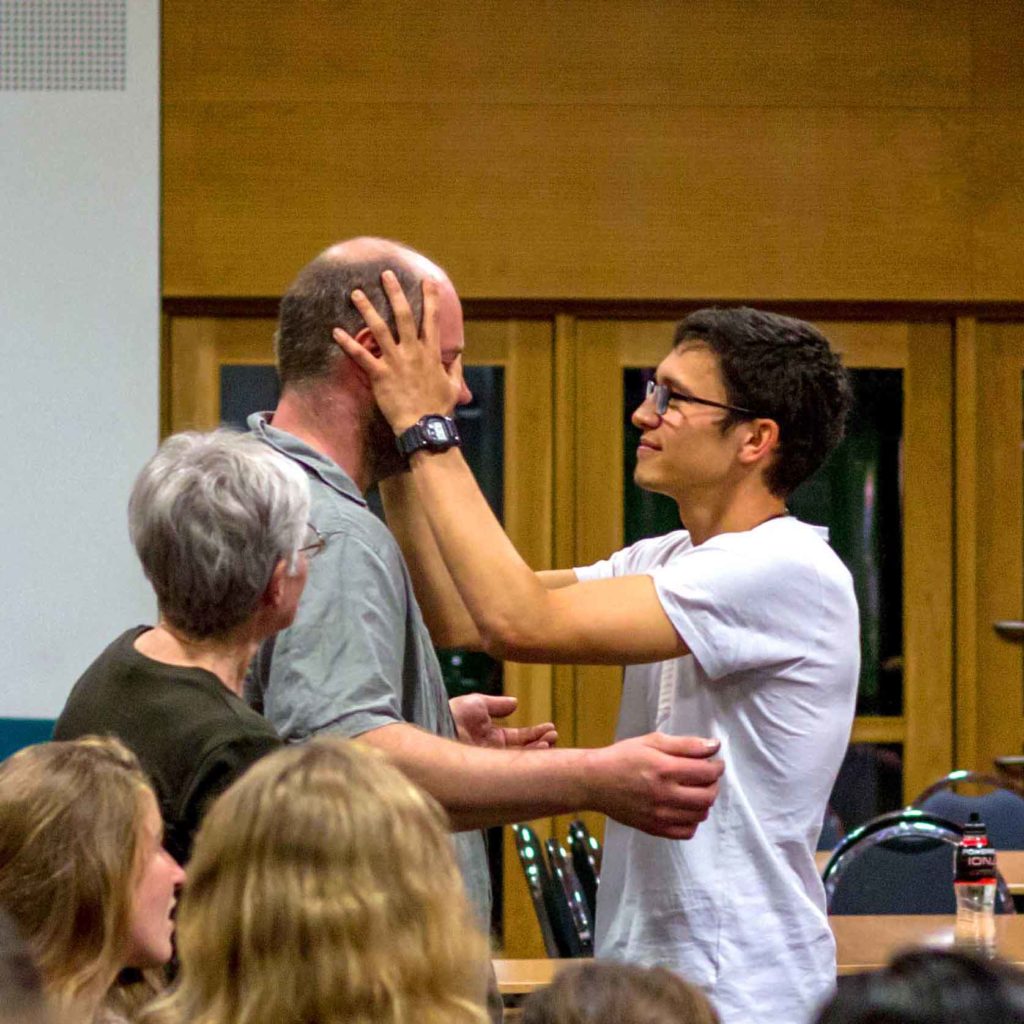 The Mark Drama is a 90 minute theatre-in-the-round dramatic telling of the entirety of the gospel of Mark. It has no props, no lights, no costumes and the only script is the text of Mark's gospel. It's fast, punchy, immersive, and leaves the audience asking 'who is this Jesus?' – which is precisely the point. Over the last few months TSCF has been partnering with churches and universities across Aotearoa. Claire Bresler is one of two trained Mark Drama directors in New Zealand and reflects on her experiences over the last two years:
I first heard about the Mark Drama from TSCF staff worker Tim Hodge; we're members of the same local church. He knew I was interested in using creative arts to spread the good news of Jesus and invited me to consider directing the Mark Drama, something I'd never heard about. Two years ago he suggested I go for a few days to Palmerston North, where Claire Haworth (from CUI, the IFES movement in Ireland) was directing performances in a local church and Massey University. I was invited to join in as a shadow director. To be honest, because the flight and hire car costs were covered, I had in mind to enjoy a few days' holiday in Palmerston North (yes, it can be a holiday destination!), see this Mark Drama thing, come back and say "it was nice but not for me". However, that weekend God grabbed my attention!
My work was full-on and I hadn't devoted any time to preparing for the weekend, merely reading through Mark's gospel on the plane up to Palmerston North. The first rehearsal was awkward as I didn't know anyone, and, as a surprise, I was thrown into the acting team as they were one cast member short. Actually, I now know that taking part in the Mark Drama before becoming a director is a pre-requisite. God used that to blow my mind. It was incredible. The whole book of Mark came alive to me in a way it never had before. I found it to be gripping and phenomenal and structured so well. Using just the text of Mark, 15 inexperienced but willing people can retell the story of Jesus in such an imaginative way.
That weekend I grew so much in my own faith. I've been a Christian since the age of 9, and still parts of Mark (some parables, certain words) jumped out in fresh ways. God used that Mark Drama in Palmerston North to reignite in me a passion for Jesus and the reality of Jesus dying on the cross for me. From that moment I had a desire to help in any way I could to drive the Mark Drama forward across New Zealand, sharing the message of Jesus in a visible way in a visual society.
Since then, I've trained as a Mark Drama director and have directed productions in Lincoln, Christchurch, Dunedin and in Tauranga, including at NZ's newest university campus, The University of Waikato Tauranga campus, which was fantastic. I've loved each of them. They've all been hard, but I've seen God at work in the cast and audience.
The aim is for a local producer to assemble a cast of 15 who, six weeks prior, learn the structure of Mark either through reading and rereading it, or going through The Mark Experiment.
Meditating on the work of Jesus through those six weeks is an incredible experience. The cast then gather on a Thursday night, maybe for the very first time, and dive straight into the action of Mark. As director, I cast roles as we go, getting to know each cast member and enjoying creative improvisation around the structure of the whole gospel. Another rehearsal takes place on Friday night, then all day Saturday, with the first performance on Saturday night, with further performances on Sunday and Monay. Each production is unique which is a joy but it's an intense few days! One of the common responses from the audience is "Did you all really do all that having just met two days ago?". With God's help, yes!
There is a huge amount of faith to say yes to the Mark Drama, both for the cast and for hosting churches. For the cast to say yes to 'come and act in a thing you've not seen' is hard; the Mark Drama is not a product you can try before you buy. And for the hosting churches it can be hard too, not fully knowing what they're signing up to. Partnership is good: it's wonderful to see local churches and TSCF working to strengthen mission both on campus and through the local church.
Cast members often feed back that the Mark Drama has transformed their own faith, as learning Mark's Gospel sticks in minds and hearts forever, with the joy that all the effort (and it is hard work!) is for God's glory. Karleigh Jones, who acted in the most recent production in September, and is a student at the University of Waikato, Tauranga campus said:
"Thank you so much for a way to allow me to be included in sharing the gospel. I have found it hard to be involved in sharing the gospel being autistic and being considered different. Through being a part of the team for the Mark Drama in Tauranga, I have learnt that anyone is capable in sharing the gospel and that God uses anyone who is willing."
I've had the joy of one of my sons and husband being part of the Mark Drama in different places too; both kindly agreed at the last minute to be part of the cast. My husband reflected that taking communion back home, using words from Mark, was so much fresher and more tangible after his experiences in the Mark Drama.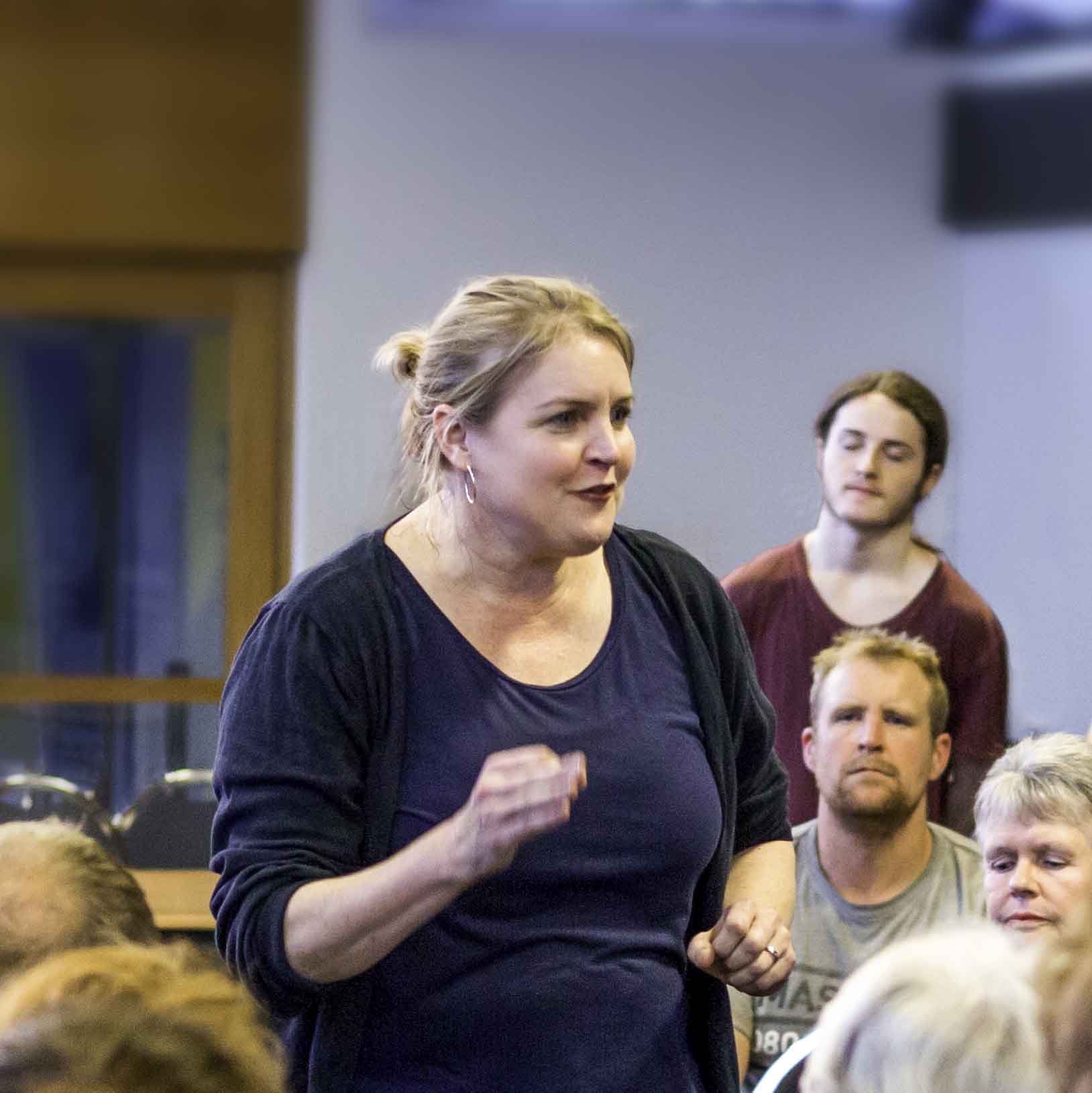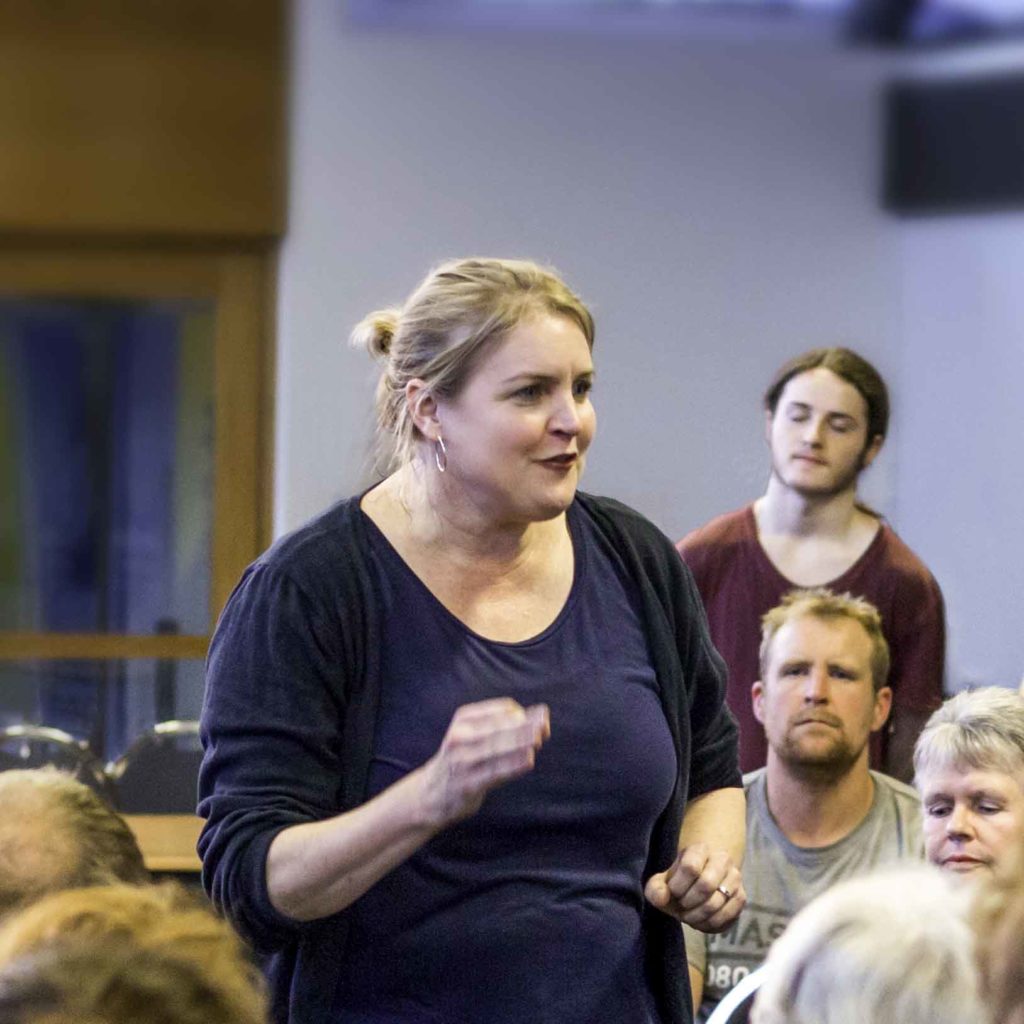 I am hoping and praying for the work of the Mark Drama to be used increasingly throughout the nation by students and local churches. So if you're interested in training to be a director, or a church looking to host a production, or a TSCF group wondering if this could be part of what you can do on campus in 2020, please get in touch!
We're so thankful to Claire for her enthusiasm and skills in directing several editions of the Mark Drama in 2018 and 2019. If you're interested in what God may do in and through you with the Mark Drama in 2020, do contact Tim Hodge tim@tscf.org.nz
Claire Bresler, Mark Drama Volunteer Director