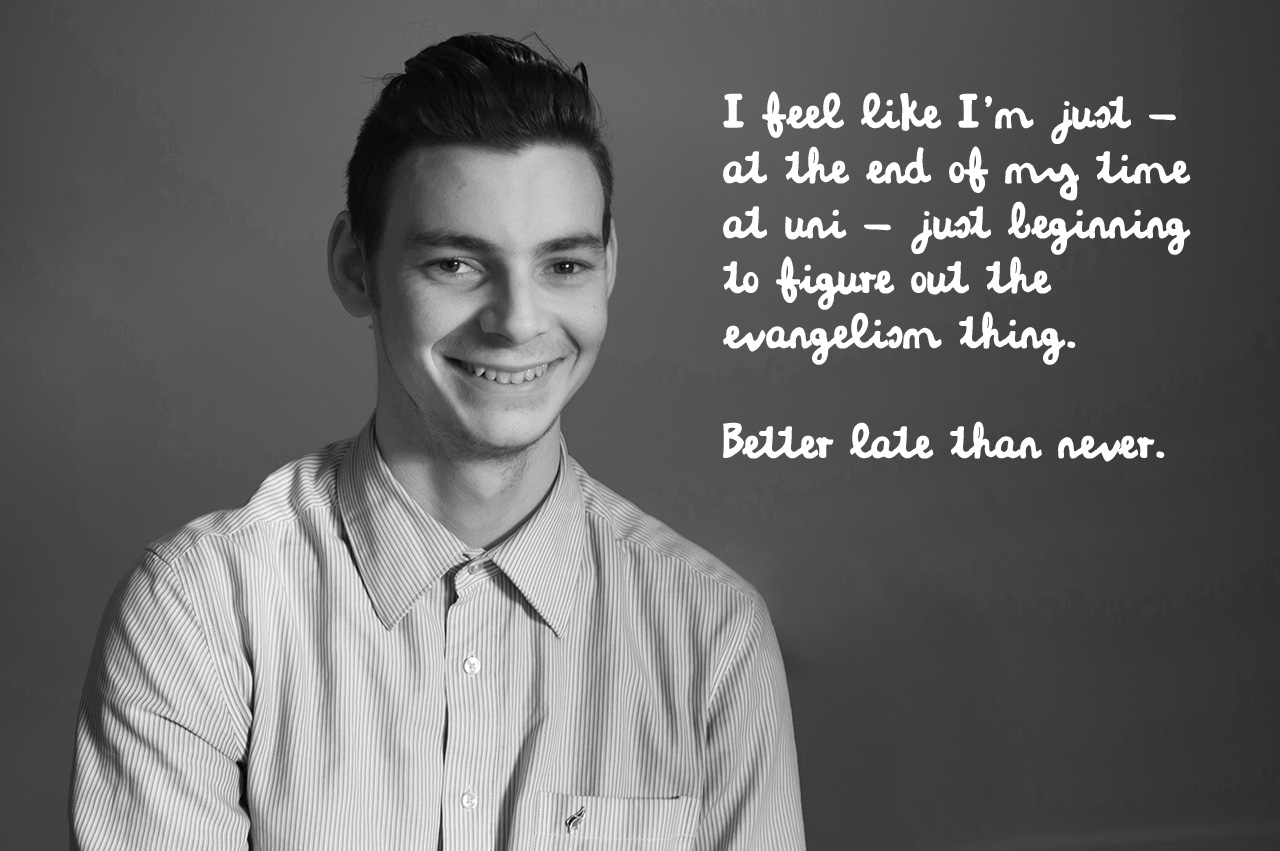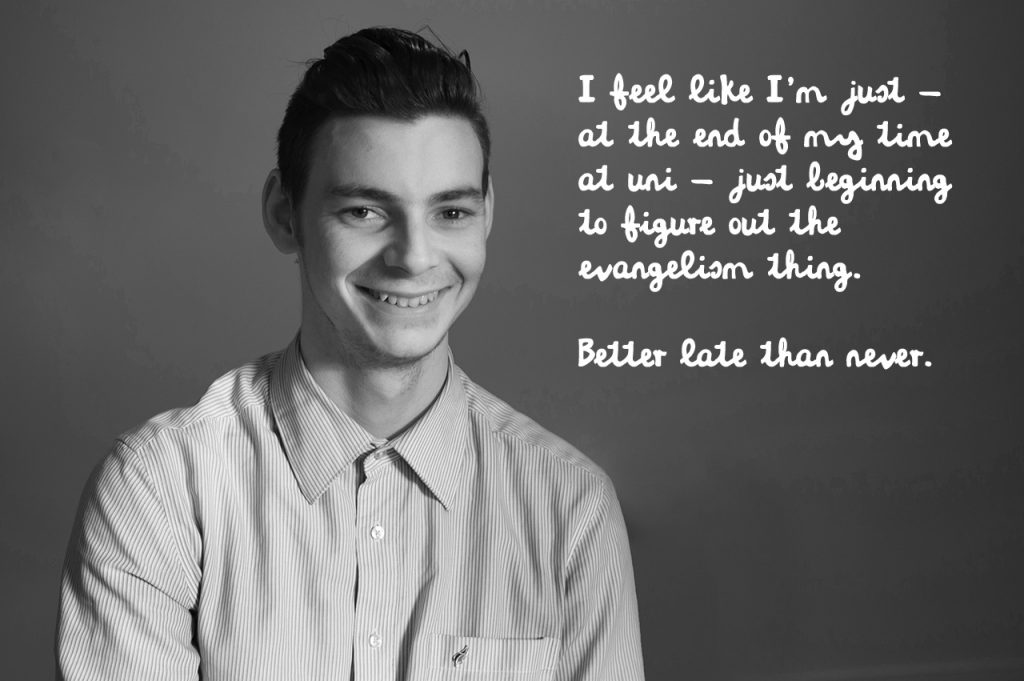 Matthew Joils is a Fine Arts student at the University of Canterbury who is majoring in film. He's in his fourth year, and recently served as president of the Christian Union on campus.
This year he picked up two copies of Rongopai, the special edition of the gospel of Luke that TSCF printed in partnership with the Scripture Union and CMS. One of its purposes is to encourage students to share this account of Jesus' life with friends – particularly those who've never had the opportunity to look at it for themselves. So Matthew took up the challenge and asked a uni mate to read the little book with him.
"We ended up sitting over the course of six weeks, more or less consecutively on Friday, grabbing a coffee for an hour and just chatting through it. And it was really cool," Matthew said. He and Erik, an academic agnostic, covered a series of passages that specifically address who Jesus is.
"It's good to get faced with the evidence; he's still thinking things through," Matthew said. Each of them had their assumptions challenged.
Erik found it difficult to think about God as a person – "he thought of God as like a force, if he thought of God as something," Matthew said. And his own assumptions about how Erik would respond turned out to be groundless. "Being in an arts context, I expect people to be quite relativistic. But he's quite strong on objectivity," he said.
Like many other students who have joined the Rongopai initiative, Matthew has been surprised to find that friends often have questions about Christianity that they are waiting for an opportunity to voice. "I often assume that people don't want to know things, but he's really open and willing to think it through," he said, "so it was really cool to go with his questions and kind of explain the context."
The education has been anything but one-way, with those questions encouraging Matthew to better understand and communicate what he knows. They have attended some apologetic-type events at church, the most recent of which addressed the resurrection. The discussions have also sparked questions about the Bible's historicity, particularly early events in Genesis.
"I'm trying to help him think those things through as well, which means doing a bit of research – but it's actually quite fun," Matthew said. "It pushes me to learn more."
Their learning together has spread to involve another CU leader and a Muslim-background flatmate, as discussions naturally overflow into their social lives. Matthew himself first learned about the gospel thanks to Christians in his community.
"When I was about 12, a friend's mum turned up on our doorstep and said, 'You're coming to our house church,'" he said. "Mum wasn't too impressed. I quite enjoyed it, so I kept going and I learned about Jesus."
The Rongopai project has provided a simple and powerful invitation for students to learn about Jesus. Some groups have been studying Luke for more than a year now in order to help students gain confidence in the message contained in these little paperback accounts of Jesus' life.
"I feel like I'm just – at the end of my time at uni – just beginning to figure out the evangelism thing," Matthew said. "Better late than never."