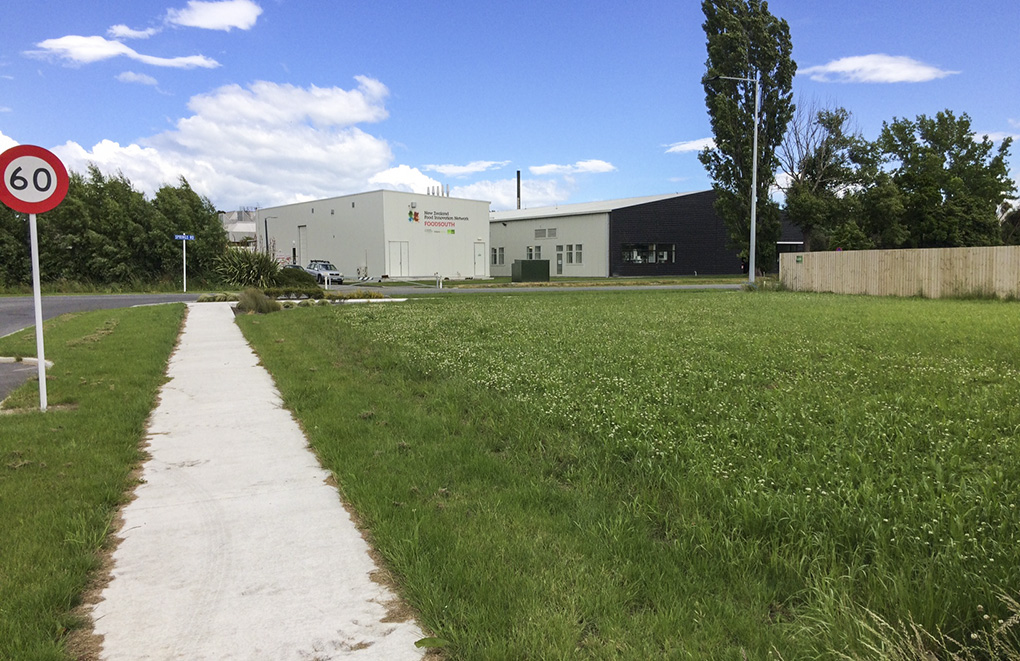 In John chapter 4, we meet a woman whose life is transformed after meeting Jesus at a well. The TSCF Springs Road Project is driven by our desire for men and women from all over the world to have their lives transformed by meeting Jesus.
Springs Road runs alongside Lincoln University. In recent weeks, thanks to the generosity of God and his people, TSCF has purchased a section of land there opposite Lincoln University. Our desire is to build a place that will serve the gospel for generations to come. The vision is for Christian students to live in community for their own discipleship, and to form a base for evangelism similar to Rongopai in Wellington and The Quarters in Dunedin. In this case, we also own the land and could generate funding to help with staff costs and gospel projects for decades to come. 
We will call this building The Well as a reference to John 4, to tie in with "Springs" Road, and as a reminder that the purpose of the project is for others to drink deeply from the well of living water, Jesus himself. 
TSCF has four key aims:
True Witness. This is our first-amongst-equals aim. We are about evangelism, speaking clearly and winsomely about Jesus in creative and faithful ways. This is what The Well on Springs Road is all about.
Undivided Life is about helping Christian students live the whole of life for Jesus without a Sunday/Monday divide. This is what The Well on Springs Road is all about.
Global Reach rejoices that there are huge global gospel opportunities because students from all over the world come to NZ. In addition, we want to encourage Kiwi students to consider going overseas for the cause of the gospel. This is what The Well on Springs Road is all about. 
Deep Thought, thinking about the implications of the gospel for all walks of life, is also a key aim—to think "Christian-ly." This is what The Well on Springs Road is all about. 
As a team, we're excited about the possibilities. We're grateful to God and his people for enabling the purchase of a section. However we're aware that there is so much more required to construct a building before students can move in. Therefore we're continuing to pray about and donate to this project.
– Tim Hodge, Lincoln Team Leader