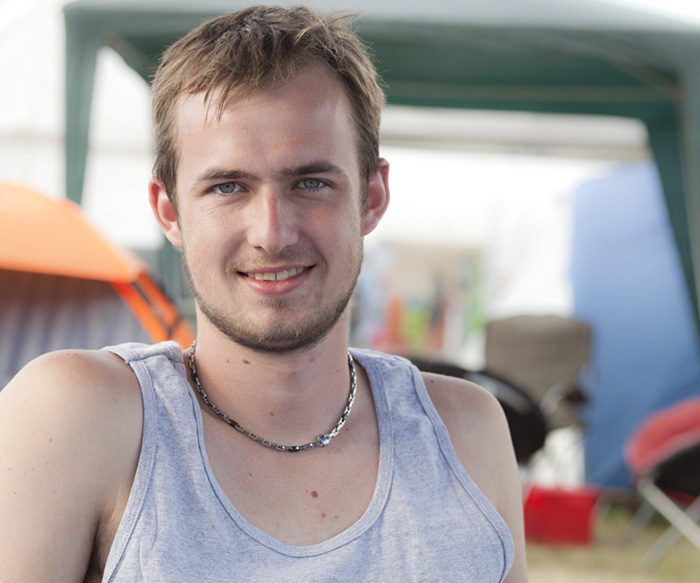 "For six years, I knew I was going to spend my life in overseas mission," Zach Smith said. "But I didn't know when or where."
That first conviction came at an Easter Camp when he was 13. In December, he returned from the Urbana '12 conference in St Louis, Illinois, excited about both what God is doing in the world and his place in that story.
As one of 16,000 attendees, he enjoyed the opportunity to network with people from around the globe, "seeing the kingdom of God right there." And the most significant connection he made was with a couple from Brazil who are missionaries in Italy.
By the end of the conference, Zach felt a specific call to go to Italy with IFES. And in preparation for that, now back for his third year at Victoria University, he is joining TSCF.
He has always been busy with ministries at Epuni Baptist in Lower Hutt (where his mother, Robyn Mellar-Smith pastors), so Zach hadn't become involved with campus groups. However his new interest in Intervarsity Fellowships' place in global mission has changed that, and he sees the potential for the community in Wellington to help him disciple others in his life.
"I have friends who are believers, but they're not actively pursuing their faith," he said. "The best thing [about the campus group] is I can invite my friends along."
Zach chose a Development Studies major because it fit with his plans to serve overseas. At the time, he said, he thought that overseas mission would take place in Third World countries. The fact that he now feels specifically called to Italy means that his other major – Latin – may in fact be the more useful of the two. He thought he was just exploring his interest in the classics; God had bigger plans. When he starts studying Italian, it will be much more familiar to him than it is to most English speakers.
"Over the past couple years, I started to realize that Europe is a big mission field," Zach said. Despite being the centre of Christianity for centuries, Europe's Christian population has been declining. Instead of remaining a bulwark for the gospel, it has become a destination for missionaries – sometimes, from the very places it colonised and evangelised.
Every night in Urbana's IFES lounge, after the evening meetings, Zach unpacked the day with IFES attendees and said he was struck by something special in the organisation. He was in the Urban Poverty track, which inspired his passion for discipleship and evangelism.
The reason Zach found himself in the company of IFES is that he was there at the encouragement of Ben Carswell, TSCF's National Outreach Coordinator. They met through a social soccer team in 2011, and Ben began mentoring him and encouraging his interest in mission. Ben attended Urbana himself as he began his mission involvement; he returned to the conference this year (see page 17) and got Zach a scholarship from IFES.
Epuni Baptist also affirmed Zach's call to mission by helping finance his trip to St Louis – his first overseas, and probably not his last. When he finishes his studies this year, he is applying to go to Italy with InterAction. It's a two-year commitment, but Zach says he hopes to be there, or anywhere else God leads, for much longer.