Passionate about partnership
Six60 is a Kiwi band that epitomise the best of student experiences.  They formed while studying in Dunedin in 2008, and chose the name Six60 in recognition of house number they lived in – 660 on the infamous Castle Street.  Lead guitarist, Ji Fraser said of the house "That's where it all began.  It was the beginning of everything.  It was a place that meant so much to us."
Their triple platinum single 'Don't Forget Your Roots' reached number two in the NZ charts.  The song articulates the importance of not forgetting where you've come from –
Whoa, whoa, yeah
Don't forget your roots, my friend
Don't forget your family, yeah
Don't forget your roots, my friend
The ones who made you
The ones who brought you here
Don't forget your roots, my friend, yeah
Don't forget your family, yeah
It's a simple, yet important message, for any student, individual or organisation – know where you've come from.
For the last 12 years, I've called NZ home.  There is a familiarity about these islands.  They're where I belong.  My family are all NZ citizens, yet, we proudly remember our roots; where we come from.  I frequently describe my whakapapa as 'a Yorkshire Kiwi'.  Don't forget your roots!
'Since our formation, our roots have been in partnership.'
TSCF is a student-led movement reaching this generation of students with the gospel of Jesus.  Since our formation, our roots have been in partnership.  In the 1930s, partnership led to Howard Guinness visiting NZ from Britain, and eventually in 1936, to the foundation of what is now TSCF.  As TSCF, we are a partnership of students with staff and supporters.
The Apostle Paul talks about partnership in Philippians 1 when he writes to "all God's holy people in Christ Jesus at Philippi…"  He recognises that Christians are inextricably joined together in Christ.  It's why elsewhere Paul speaks of Christians as a body, all working together as one.
Paul takes time to thank God for each of the believers, saying it is "because of your partnership in the gospel from the first day until now…"  He expresses joy that comes from partnering with other believers, explaining, "all of you share in God's grace with me."  Partnership is an expression of God's grace – His undeserved favour expressed in Jesus.
Paul's prayer continues, asking that their "love may abound more and more in knowledge and depth of insight, so that you may be able to discern what is best and may be pure and blameless for the day of Christ, filled with the fruit of righteousness that comes through Jesus Christ—to the glory and praise of God."  Christian partnership brings a greater love, knowledge and depth of insight and helps us discern the best in readiness for the day of Christ.
TSCF has always sought to develop gospel partnerships with like-minded believers.  Partnership is at the heart of who we are and all we do.  Our earliest leaders believed that 'together we are stronger'.  We believe the same.
We are a partnership of students, from different kinds of Churches, joining together around the essential truths of the historic Christian faith.  It is powerful when groups of students unite together to proclaim the good news of Jesus on their campus.  It is a remarkable witness to the watching world, which questions a lack of unity amongst Christians.  We seek to grow the Kingdom, not an empire.
TSCF is committed to a national partnership of students with other students.  Our Maori tagline 'He akonga ki nga akonga hei ara whakawhiti mo to Karaiti' captures the essence of this – students with students making a bridge to Christ.  We bring students together for camps and conferences, which is both a strategic commitment, and an ongoing challenge, given our geographical spread across NZ. With rising travel costs and increasing financial pressures, bringing students together isn't easy.  I regularly meet former students who tell me TSCF conferences were formative for them and so we are committed to investing in them.  We continue to explore the best ways of national and regional collaboration and value your prayers for this.
New Zealand today is increasingly secularised.  Many perceive Christianity as irrelevant and are disillusioned with the Church.  We want to provide a different narrative.  We passionately believe in the Church and its vital place in the life of every Christian.  We want to build on existing partnerships, developing and growing new partnerships with Churches, so that together we invest in and disciple students.  As a mission agency, we are the student mission arm of the Church across NZ. We are in partnership with the Church, not in competition.
We are not just commited to partnership with the Church across NZ, but to what God is doing around the world.  TSCF is proudly a founding member movement of the International Fellowship of Evangelical Students (IFES).  Our commitment to this global fellowship continues to be significant for us.
We have close partnerships with IFES movements in the South Pacific.  Recent South Pacific Area Regional Conferences (SPARC) have been a catalyst for growing partnerships.  Our close connections with PSFC, Fiji (Pacific Students For Christ) have developed through staff and students visiting and we have a team serving there this year.  In our 2019 TSCF Staff Training, we had IFES guests joining us from several Pacific Islands.  We are committed to growing partnerships, particularly as we look at possibilities of new student movements being established in the region.
Further afield, we are committed to partnership with the wider IFES family.  For many years, our partnership with UESI (Union of Evangelical Student of India) has contributed to many training scholarships for their staff.  More recently, we've built the partnership with CECE (Communidad de Estudiantes Christianos del Ecuador), Ecuador.  We're delighted that TSCF graduate Ruth Hicks will be the next General Secretary of CECE, suceeding her husband Josue.  Our partnership with GBU (Gruppi Biblici Universitari), Italy has grown through the work of TSCF's Zach & Alice Smith pioneering student ministry in Pisa.
Six60 sang it well: 'Don't forget your roots'.  As TSCF, we want to ensure we never forget our roots.  We thank God for where we have come from.  Our roots are in student collaboration and partnership in NZ and around the world.  Our roots of partnership between students, staff and supporters make us stronger.  We thank God that you are part of the TSCF partnership by reading Canvas, praying for the work around NZ and through generous financial support. We pray that "He who began a good work in you, will carry it on to completion until the day of Christ Jesus." (Philippians 1:6)
---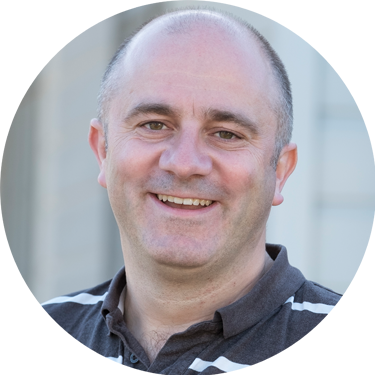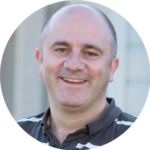 Ben Carswell, National Director