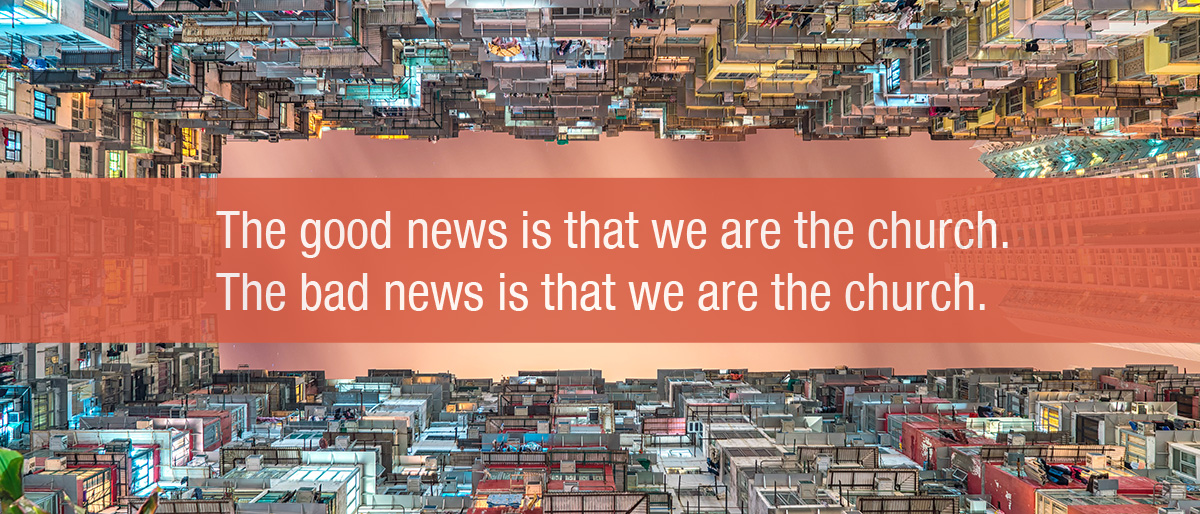 Why do you go to church? When your alarm goes off on Sunday morning, what motivates you to get out of bed and go? Perhaps you grew up going to church so it's out of habit. Perhaps you're on the roster to set things up or serve morning tea and you don't want to let people down. Perhaps you look forward to the singing, the teaching, the time to reflect or catching up with friends over coffee afterwards. Perhaps you don't actually make it to church most weeks and aren't sure what the point is. Perhaps you've been hurt by your experience of church and don't trust that another church won't hurt you in the same way.
Church is messy. It's a gathering of sinners saved by grace who are not yet fully sanctified. People will get things wrong, overreact, not show the love and care they ought, get too wrapped up in minor details, not pay enough attention to important details, and otherwise contribute to the messiness. None of us has found the perfect church; we won't. It can be frustrating and disappointing being part of a local church. It's no wonder we sometimes feel like leaving and looking for a better church, or giving up on church altogether. And there are good and right reasons to leave a church, but ask this question first: Do we understand what church is all about?
The church is the local gathering of the chosen people, royal priesthood, holy nation and God's special possession that 1 Peter 2 talks about – what a privilege to be God's family meeting together. Paul likens the church to a temple under construction: "Consequently, you are no longer foreigners and strangers, but fellow citizens with God's people and also members of his household, built on the foundation of the apostles and prophets, with Christ Jesus himself as the chief cornerstone. In him the whole building is joined together and rises to become a holy temple in the Lord. And in him you too are being built together to become a dwelling in which God lives in his Spirit" (Ephesians 2:19-22).
How wonderful to be part of God's building, the place where he chooses to dwell. God's purpose is to gather his people around himself, looking ahead to the day when all his chosen people will be gathered in the new creation around Jesus.
Paul also describes the local church like a body with many parts. Each has a different purpose, some major and some minor, but all are essential – "so that there should be no division in the body, but that its parts should have equal concern for each other" (1 Corinthians 12:25).
You may be familiar with 1 Corinthians 13, the "love chapter." It might not read like a description of your local church, but if we each practiced its definition of love then the Church would resemble a beautiful body, with all of its parts taking care of each other and treating each other as essential members. We would suffer together, rejoice together, work together.
Church has never been about what I can get out of it. It is not about whether my needs are met, whether my preferences are accommodated, or whether I feel like I fit in. We are brothers and sisters in Christ, preparing together for Jesus' return and the ultimate family gathering. We do this by encouraging one another to become more like the Christ we follow and welcoming others into the family.
The churches we belong to are not perfect. Through the highs and lows they are God's chosen means of gathering his people together on earth. So rather than focus on what church is or isn't providing for you, focus on how you can be part of the church body, loving other members in a 1 Corinthians 13 kind of way, encouraging others to love and to do good.
Keep the bigger picture of what God designed the Church to be as motivation to persevere now, in the "not yet."
---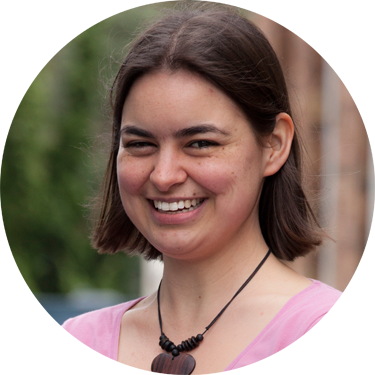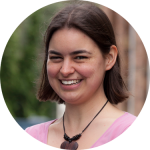 Robyn Drake is the Auckland team leader