Canvas | Issue 89: Faces of Hope
From Zoom backgrounds depicting da Vinci's "The Last Supper" with the heads of the Canterbury CU replacing disciples, to human sculptures of stars and the Auckland harbour bridge, Summit 2020 was unique and entertaining! Across the country 140+ students, graduates and staff came together online and in regional hubs for TSCF's first ever online Summit. The theme – "The Heavens Declare" – encouraged participants to reflect on Psalm 19 and the glory of God in creation. Thanks to the wonderful efforts of the organising team – Dave, Chris, Mark, Robyn, Rosie, Daniel, Sarah and Zara, Summit 2020 was a special and memorable experience. Sarah and Dave from the team share their personal experiences:
"When I heard Summit was moving online I was a little sad we weren't going to Queenstown, but I embraced change as it gives us opportunity. I was blessed to be assisting the Summit planning team, and was pretty excited to see how TSCF were going to pull it off!
I felt quite emotionally invested as this was my third Summit, and I've got to know the TSCF staff very well over the last three years. I was super excited to be reunited with new and old students from across NZ (and playing games with them)!
The first session of Summit on Zoom was epic! Seeing everyone's beautiful faces on the screen gave me sparkles of joy. I was very grateful to be MC with Matty (Matthias Loong, Wellington Team Leader), to help people smile and feel welcomed. I was very moved by the mihi whakatau given by Keri-Ann Hokianga and Lyndon Drake; it really set the scene for whanaungatanga and kotahitanga – establishing relationships and unity.
Reflecting on Psalm 19 during Summit gave me new depth of understanding and peace that God was in as much control designing the universe as he is now during COVID-19. I loved the focus on God's glorious creation, celebrating his achievements rather than our own.
Talking to people in small groups online was an enriching experience. And oh the creativity! I was in my element expressing thoughts and feelings through drawing, walking outside, and finding a treasure to share with my group. I absolutely enjoyed the creations from other students; it was very inspiring how glory and praise was reflected in different forms.
In the evening sessions I enjoyed hearing more from our speakers' personal lives, and their experiences of God moving in ways that they initially couldn't see and understand, but worked together for good in God's perfect timing.
Our Summit hub was the icing on the cake, putting into perspective that a community of united students actually were attending Summit, and I wasn't just watching a video. The competitiveness was on! I won't be forgetting those times of laughing and singing.
I'm grateful that God made a way where there felt like no way, and for more opportunities to reach students who might not have made it to Summit if it was in person. I'm elated to have been part of something so much bigger than myself, shaping the lives of over 100 students. All glory to God!"
---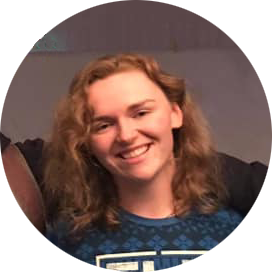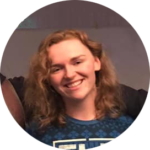 Sarah Visser, Undergraduate Conservation & Ecology, Parks & Outdoor Recreation Student, Lincoln University
"In mid-April Ben Carswell confirmed we could not hold Summit in Queenstown due to COVID-19. He asked me to pull together a planning team to create an online gathering instead. At that stage we had no idea what it would look like!
As our planning team met together (online!) we grew excited about the possibilities. We became united around the idea of honouring God by creating a unique Summit online experience. As the Alert Levels relaxed in June, the idea of experiencing Summit in regional hubs developed, which we felt would add a lot to the experience – seeing what other students were doing together across Aotearoa.
I went to several TSCF conferences in the mid-90s when I was a student – they were the highlight of my uni years, so it was humbling and exciting to bless today's generation of students by putting the conference together. It was special to run it online, enabling us to connect with a wider range of students, some who might be new to TSCF.
The first Summit session was a bit of a blur with all the busyness of getting things up and running, especially technology-wise! It was good to slow down and reflect on Psalm 19 during the week. The three parts to the psalm stood out to me: God revealed through the creation; God revealed through holy Scripture; and in the final part, the invitation to consider carefully how we respond to God's revelation of himself to us.
There were many highlights for me during Summit. Ben Carswell and Renee Santich's talks were compelling, encouraging and challenging. The post-talk Q&A sessions on Slido were engaging, and I enjoyed co-hosting the final evening session as a late substitution!
I think Summit was unique and quite special, and united students at a difficult time. It surprised and delighted me that we only had a few minor technical glitches – praise God! Most importantly, the feedback we received from the students/delegates was very positive.
I'm grateful for everyone who participated and contributed in many different ways, large or small. A special thanks to our planning team of TSCF staff and students, who did a heap of work to bring Summit 2020 to life this year. God-willing we can meet in person for Summit next year. I encourage students to make every effort to come – as it is an even better experience when we're all together in one place!"
---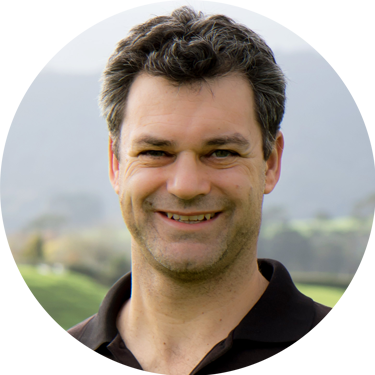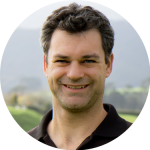 Dave Hodgkinson, Waikato/Bay of Plenty Team Leader & Summit Planning Team Lead