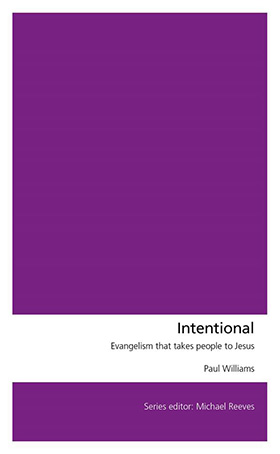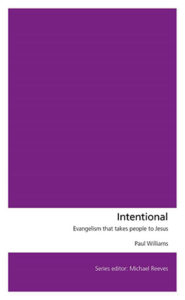 By Paul Williams 
Subtitled "Evangelism that takes people to Jesus," this book provides a simple guide to overcoming our fear of talking to people and to finding joy and freedom in sharing the gospel. 
Paul Williams asks challenging questions to get to the root cause of the fears that hold us back, showing how irrelevant they are in the light of the glory of the gospel message. "Do not fear what they fear; do not be frightened. But in your hearts set apart Christ as Lord" (1 Peter 3:14-15). 
To overcome our fear of people, we need to fear God more, have confidence in the gospel message, and be prepared to answer questions. Williams is gentle in his approach to evangelism, not wishing us to have perfectly crafted messages. 
He reminds us that it is not by our own ability that someone is saved, but only through Jesus. In 2 Corinthians 4:5 we read, "we do not preach ourselves, but Jesus Christ as Lord." 
Evangelism can be simple. It all starts with introducing non-Christians to the very thing they need most—Jesus. Since Jesus has revealed himself through the Bible, we can use it to point people to him. 
Williams finishes his book with examples of questions that Christians face from their friends. He shows how to answer these questions not by our own knowledge, but by using scriptures that are fully trustworthy and point people to Jesus and the gospel. 
Intentional is an easy, short read that has been clearly written. Williams powerfully yet gracefully debunks fears and excuses that hold us back from sharing the gospel, and offers a simple approach grounded in the Bible. 
If you or someone you know struggles with having the confidence to talk about the gospel of Jesus, this book is a great place to start.
– Michael Bresler