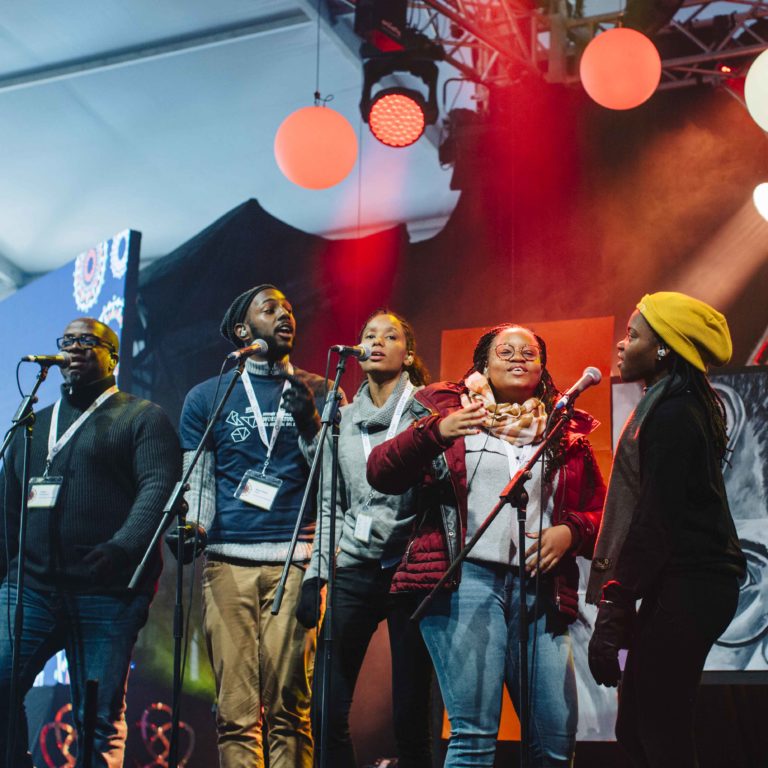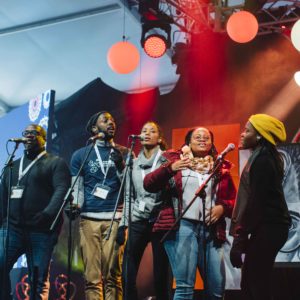 You know those global events you see on the news that are kind of sad, but very distant? All of a sudden, they had faces, the faces of students just like me: Sri Lankan bombings, Hong Kong riots, Cambodian genocide, Islamic state oppression.
For 11 days at IFES World Assembly, in South Africa, Christians from 170 different countries gathered together to learn, be encouraged and plan the future of reaching students at universities around the world. There were talks, seminars, songs, small group time and lots of food. We four Kiwi students didn't just observe, we were full-on sponges, completely dunked and immersed! In particular, those 11 days were saturated with stories.
A staff worker told me how he came to follow Jesus after he had a vision of Jesus walking into his room, sitting beside him and saying, "Come follow me." In the midst of a Muslim country, he was kicked out of home, denied jobs and is no longer welcomed by much of his family. Now, with limited support from a local church, he is able to reach many others seeking Jesus after similar experiences. Throughout our conversations, I kept having to pinch myself, 'wait, that's the Jesus I know too!'. A Christian from a Muslim country facing enormous persecution with a little Kiwi who'd grown up in a Christian home – our stories couldn't be more different, yet Jesus Christ is the same. It was a whole new context that I had never really thought about. It was ironic I'd recently had a conversation with a friend who was really hung up about the idea of not everyone knowing God exists. Yet here was a real example of the truth in the Bible: even people who have never met a Christian or read a Bible are sought by Jesus.
In a meeting for IFES strategic planning, I remember being completely struck by one man with a red name tag (indicating he's from a sensitive country where safety is a serious concern) who said their movement prayed students would go on exchange to openly hear the gospel. I live in a hall of residence, 80% of which is made up of international and exchange students. It hit me that the presence of Christian voices, clarity of the gospel, and unity in our actions matters when students often only catch a glimpse of Christianity.
Our time gathered with the other South Pacific countries was an incredible highlight for me. Together we celebrated the affiliation of two new movements joining IFES: the Solomon Islands and Vanuatu. Of course, all the affiliations were exciting, but these two especially because of the partnership with TSCF and others in the region. It was such a privilege to see the fruit from people faithfully depending on God, long before I even started uni. One of my favourite times was when a student named Ali from New Caledonia spoke about going to SPARC (South Pacific Regional Conference) and coming away so encouraged that he, along with another student, went back to their university to pioneer a new student group. In his French translated to English we heard his astonishment that their group grew. He said later it made complete sense: there were so many people praying for them!
What did I learn? Despite the different social settings and persecution thrown at those who trust in Jesus, the only way for people to know the true unchanging Christ is through his Word. His Word is sufficient to last time and distance and work powerfully. All ages, stages and settings need God's Word.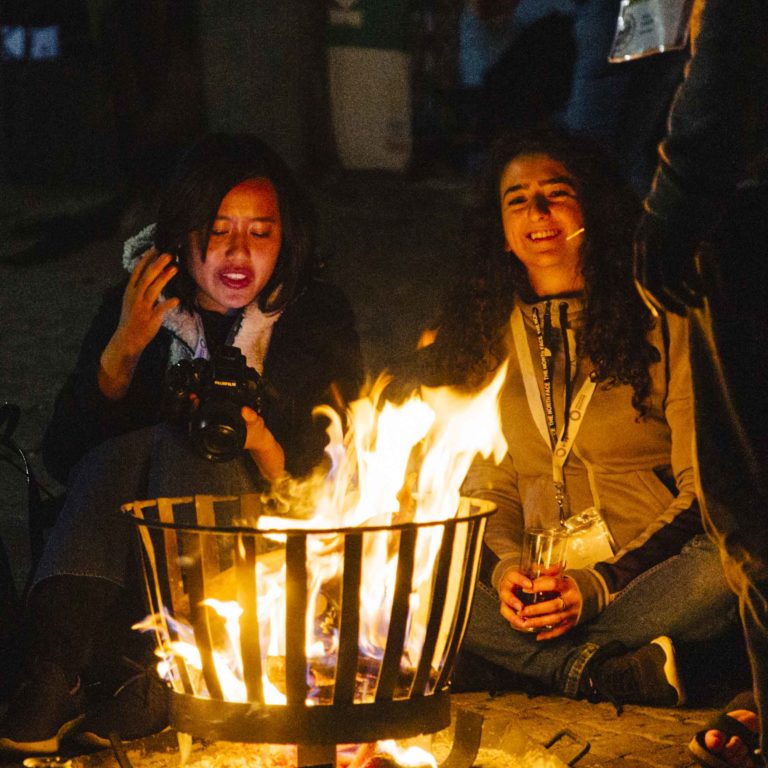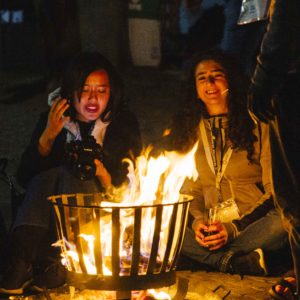 Our big dreams for new places to hear the good news about Jesus is worth asking our Father for. I'm halfway through my degree so thinking about anything in the future beyond uni usually freaks me out. So often I focus on praying only for myself, or maybe the next year at a stretch. When was the last time you prayed years in advance, for people you don't see day to day?
I was reminded that there is a unique role of student ministry to prompt and encourage future gospel workers. In a talk, Nigel Pollock (former National Director of TSCF) spoke about feet. Beautiful feet! Those who take the gospel far and wide for God's glory. While we wrestle hard fusing our studies with our faith, how easy it is to prize a degree certificate over God's Word. If not our student groups and churches, who will be the voice to train and encourage students to count even a dream career as loss for the sake of the gospel?
In my first year of uni I vaguely remember hearing about SPARC and how that was a cool opportunity. My attitude was pretty 'meh' towards it, so I didn't think much about it. Besides, I'm a student, I don't have money to travel, and there are much less costly ways to grow as a Christian, right? Yet, how amazing to see the quite literally life changing outcomes of conferences like SPARC. To be honest, that's almost the same attitude I had towards going to World Assembly. By God's grace through my local staff worker Robyn's persistence and the generosity of my church in Hastings, I am beyond grateful to have traveled all 11,554km and met many people who I probably won't see again on earth but will be reunited with in eternity.
Holly Davison,
Student Leader, University of Auckland