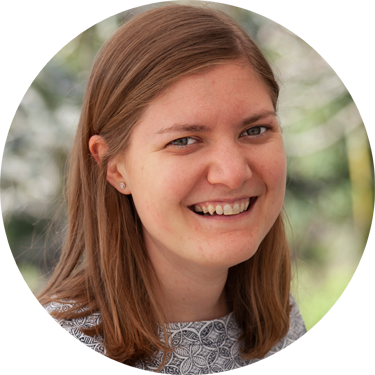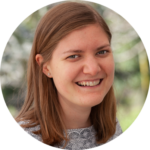 Each time Caitlin Ormiston arrives in New Zealand, she brings a little more of her life with her. As a teenager, she left the UK to spend a year in Ngaruawahia working at Christian Youth Camps. She had been drawn to NZ's beauty and the opportunity to participate in mission to young people, as a young person who had benefitted from discipleship herself.
During university, she returned with a UCCF team from the UK to take part in university missions in Wellington and Lincoln with TSCF. Eight years after Caitlin's first visit, while on staff with the International Fellowship of Evangelical Students, she visited again to join TSCF staff and students at the midyear conference.
And then this May, Caitlin returned with an MBA and a three-year work visa. She has settled in Wellington and taken up the role of TSCF's first Chief Operating Officer. Over the past decade, while she was learning more about student ministry and organisational management, TSCF's staff team nearly doubled and the turnover quadrupled. TSCF began looking for someone who could help grow the capacity of its stretched support team at the same time that Caitlin was considering where to invest her time and training.
"I've arrived at an interesting time in the movement's history," Caitlin said, as TSCF prepares to farewell Nigel Pollock after 12 years as National Director. "As he wrote in the annual review, we can have courage that God goes before us and the next era under new leadership will be an exciting one."
Caitlin is particularly looking forward to seeing TSCF continue to develop a greater connection with Māori and Pasifika students, and find ways for the ministry to further reflect the multi-ethnic nature of the New Zealand church.
Her calling to student ministry has been a clear one. As a student in Nottingham, England, she served in the Christian Union. She was particularly focused on finding ways to reach international students and on encouraging the CU to share Christ around the globe. After university, she worked with UCCF and then ChSA in Poland before taking up a role with IFES in Oxford.
"All the while, I stayed in touch with staff and students in New Zealand and expanded my global picture of the impact of student ministry," she said. "It's been encouraging to look back and see God's hand in my development and direction to the point where I have the opportunity to serve in a way that combines my heart, experience and studies."
God's provision for every detail extended to a work visa that was approved in just a couple of days, and many people who have made the move possible. Like most staff, Caitlin must raise the funds for her salary. "I'm thankful for a team of supporters around the world who are praying for me and contributing sacrificially towards ministry in a country they may never visit," Caitlin said.