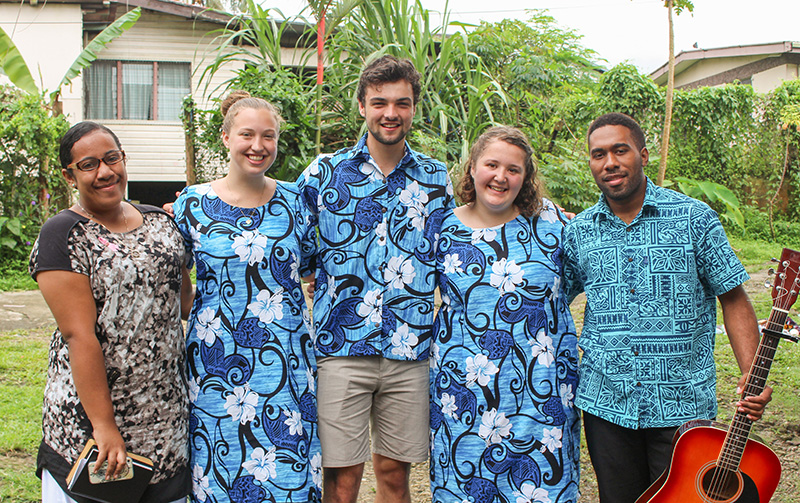 TSCF is offering students the opportunity to join Global Reach journeys to both Fiji and Nepal this year. Students will not only travel on a physical journey, but will also be mentored as they journey with God to have their worldview re-shaped, their hearts aligned with his heart for the nations, their understanding of holistic mission expanded, and their personal commitment to seeing God's kingdom come in all the nations strengthened.
From late November, one team will spend two weeks in Fiji both learning and serving. Beyond fruit, clothing and greetings, we will look at how different cultures serve, worship and tell others about Jesus. 
We'll ask, "What does this tell us about God?" "How does God want us to deal with injustice and poverty?" And, "How can our studies as Christians in NZ serve the rest of the world?"
Christina, who was part of the 2017 Fiji journey, shared this reflection:
"My greatest fear is not pursuing a life of service to God because I'm too scared to travel to the people and places he calls me to serve. Signing up was saying 'not through my strength but yours alone, Lord.'"
Email Chris for more information.