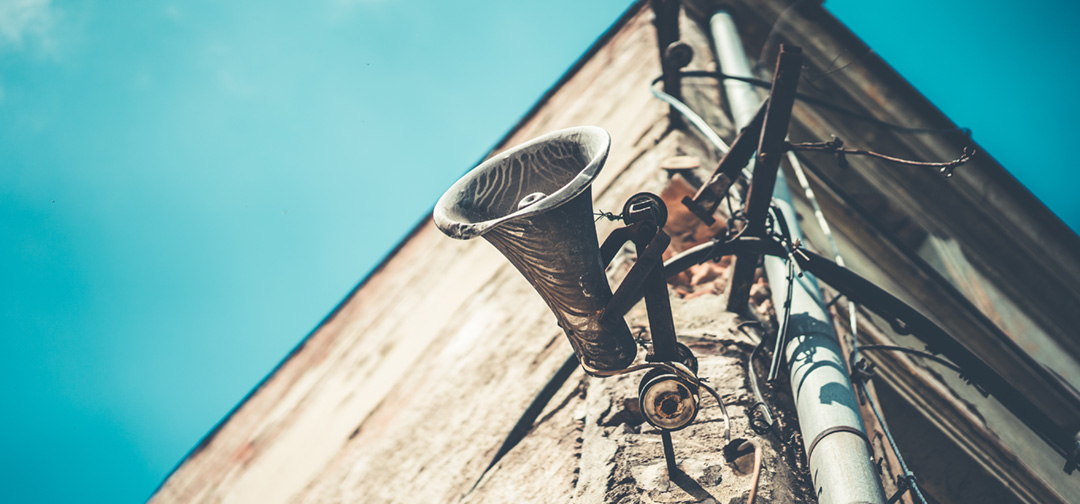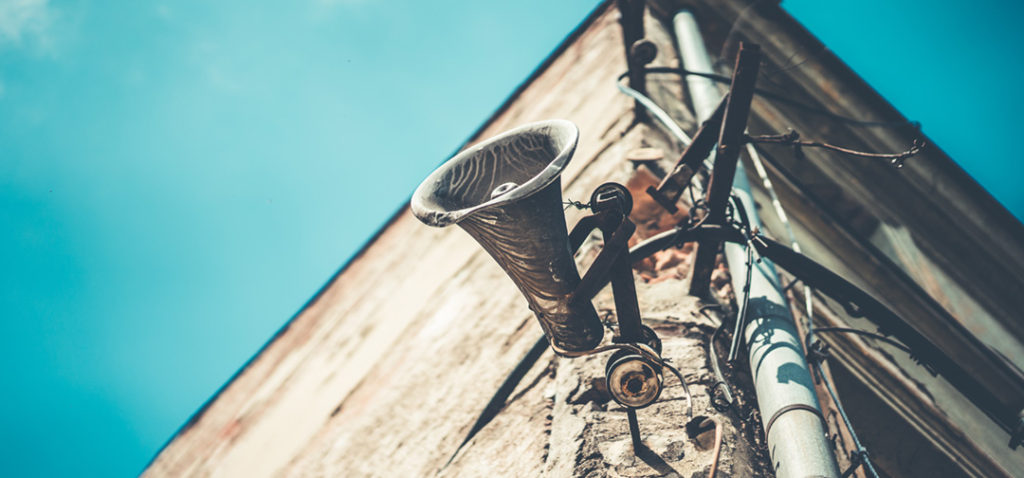 On January 7 we sat in our home church in Edinburgh. It was the first sermon we listened to this year and the word that stood out for us was "courage." As we listened to the Bible reading from Joshua 1, we had no idea that within a few months God would call us to a new challenge in student ministry with InterVarsity Christian Fellowship in Canada, or that we would be leaving our adopted homeland of Aotearoa.
We are so thankful for our time here. I write this in the context of personal and organisational change, confident that God has been at work in and through TSCF in this past year and will continue to be in the future.
Joshua 1 takes place during a time of transition for the people of Israel. Moses has died just as the people are ready to enter the Promised Land. The people have learned from their failure of faith when they were last at the point of entering the land. Neither God's promise nor his word have changed, but there is a change of leadership and a change of heart.
In context, it is fair enough that the new leader and the people as a whole would feel weak and afraid. It is natural when challenges are greater than our abilities. But God tells Joshua to be strong and courageous three times. The key to this courage is the encouragement that God will be with them (Joshua 1:9). Just as God has been with them in the past and is in the present, so he will be with them in the future. The inner strength to face adversity comes through the presence of God. The power to overcome obstacles comes from the power of God. Courage is a response to grace and an expression of faith.
Joshua is entrusted with the next step of God's plan for his people. God's strength and courage will enable him to encourage the people to press on together.
David strikes a similar note when speaking with Solomon about the future: "Be strong and courageous, and do the work. Do not be afraid or discouraged, for the Lord God, my God, is with you. He will not fail you or forsake you until all the work for the service of the temple of the Lord is finished," 1 Chronicles 28:20.
At times of change and transition, our default position may be fear and discouragement, especially when we are not certain of what is next or if we can cope.
There is a realism in these interactions that is at odds with the triumphalism that too easily infects our faith communities. When we face illness or even death, new challenges in studies or work, leadership changes at church or transitions in our family, it is natural to feel fearful and weak. But God draws close to us at these times. He gives us strength when we are weak, courage when we are fearful and encouragement when we are down.
He promises to be with us and not to fail us. This is the confidence of the Psalmist—"even though I walk through the darkest valley, I will fear no evil for you are with me." It is at the heart of the Great Commission, where Jesus sends out the apostles and promises to be with them always to the very end of the age. We are promised God's presence and his power is greater than any circumstance we face.
"Bon courage" is a French expression that offers support to someone facing an ordeal. There is no exact English equivalent but it is a little like saying "hang in there," or "good luck." I once asked an Iranian student who spoke better French than English how they would say "bon courage." He said that in French the idea of bon courage looks to your own effort but the Persian equivalent means "God's strength." God's strength is the key to courage and to keeping moving forward in faith.
Half way through 2017 we were forecasting a deficit of at least $150,000. It took courage for the Board to press on believing that God would provide. To finish the year with a small surplus was very pleasing.
Students showed courage in putting on the Mark Drama in Wellington and Palmerston North when they had not seen it done before. Thanks to the generosity of Stewart and Honor Henderson and the expert input of Claire and Jeremy Haworth from IFES Ireland, the performances were awesome. Many students were exposed to Mark's Gospel for the first time.
It takes courage to pioneer. We have been delighted to see new groups starting at Toi Ohomai in Tauranga, the South Auckland Campus of AUT and Massey University Wellington. Particularly encouraging has been seeing some great young Maori leaders taking initiative and providing leadership in these places.
This year we started The Quarters, a larger student community of four linked houses in Dunedin. Just weeks before it began, the project didn't have enough residents to be financially viable. It took strength and courage for James and the Otago team to keep going. In the end, every room was taken.
It took courage for a new team to develop Festival One after the Parachute Music Festival finished. It has been a delight and an encouragement for TSCF to partner in this, and through The Sanctuary and the Student Lounge to provide venues for conversation, care, reflection and prayer.
This courage is part of our DNA as a movement. From the early days standing against the tide of liberal theology to an enduring commitment to cross-centred evangelism and biblical discipleship, we have trusted in the faithfulness of God and depended on courageous students who have had the courage to stand for truth and reach out in love.
I have long been moved by the example of Howard Guinness, who helped found what became TSCF during the 1930s. He wrote a booklet called Sacrifice that inspired a generation. It ends with:
Where are the young men and women of this generation who will hold their lives cheap and be faithful even unto death?

Where are those who will lose their lives for Christ's sake—flinging them away for love of Him?

Where are those who will live dangerously, and be reckless in His service? Where are his lovers—those who love Him and the souls of people more than their own reputations or comfort, or very life?

Where are those who say "no" to self, who take up Christ's cross to bear it after Him, who are willing to be nailed to it in college or office, home or mission field; who are willing, if need be, to bleed, to suffer, and to die on it?

Where are the men and women of vision today?

Where are the adventurers, the explorers, the buccaneers for God who count one human soul of far greater value than the rise or fall of an empire?

Where are those who glory in God—sent loneliness, difficulties, persecutions, misunderstandings, discipline, sacrifice, death?

Where are the men and women of prayer?

Where are the men and women who, like the Psalmist of old, count God's word of more importance to them than their daily food?

Where are God's men and women in this day of God's power?
As I come to the end of my time as TSCF National Director, this question is as real and relevant as it was when I started in 2006. What encourages me most is that I know that some of these men and women are current students, recent and older graduates of TSCF. We continue to witness a quiet resurgence in biblical discipleship that is seeing a new generation of leaders contending for the gospel on campus, in the workplace and in the world.
The mission field has not got any easier. The deconstruction of a Judeo-Christian ethical framework in Western societies creates huge issues such as sexual morality, physician assisted death, inequality and injustice. We face not just challenging issues but a hostile culture where living out Christian faith makes you part of a misunderstood minority.
My prayer is that TSCF will continue to invest in student leaders and support Christian graduates so that in their sport, studies, art and music, professional life, relationships, churches and communities they can encourage each other to embrace the new challenge with courage, imagination and strength. We are grateful for all who partner with us and support us in finance and prayer in this great endeavour.
So as they say in France, "bon courage." Or as they say in Persia, "خدا قوت." Or, as God said to Joshua all those years ago, "Be strong and courageous. Do not be afraid; do not be discouraged, for the Lord your God will be with you wherever you go."
---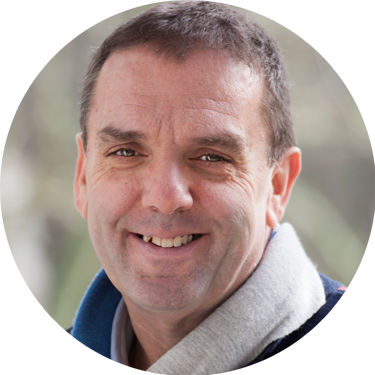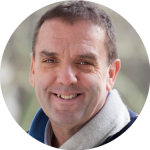 Nigel Pollock, National Director 2006–2018