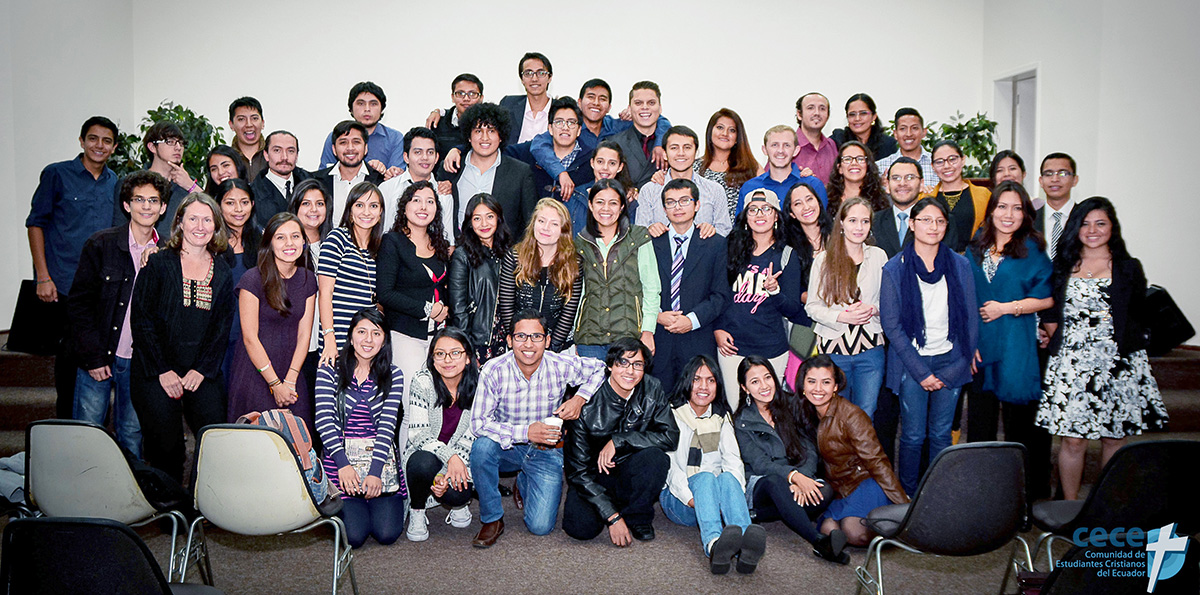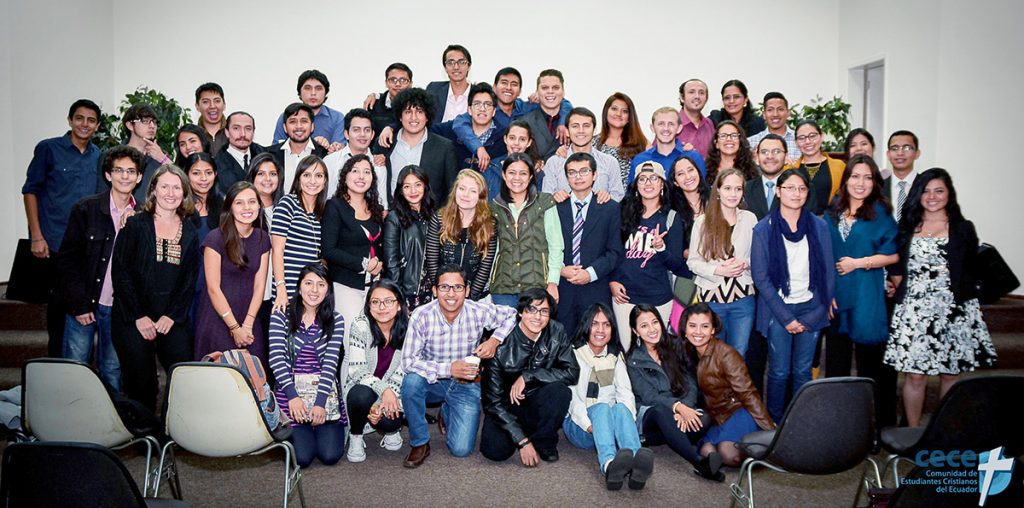 April 2011: Val Goold, then the national director of student ministry for TSCF, came to share in CECE's 20th anniversary celebrations. At that time CECE was working in just two cities with two groups meeting weekly on university campuses. From that anniversary meeting, four students became key to a burst of life in mission at Ecuador's universities.
Skip forward to October 2016 when we celebrated CECE's 25th anniversary. We are grateful for the 23 groups that meet each week in six cities, and for a staff team that has grown from three to 11 over the past two years. These elements have contributed to our growth:
Key partnerships with local churches, which have allowed university students to be discipled and mobilised for mission on their university campuses.
The development of a common language and minimal but clear structures that empower students to focus on living and sharing their faith in the university context.
More spaces for formation and training, especially through partnerships with the IFES family. Over the past five years this has included partnerships with NKSS (Norway), TSCF, and InterVarsity (USA).
A focus on giving students practical skills in knowing and sharing the Bible, growing Christian character, and sharing Jesus faithfully and creatively in the university context.
Last semester, all the student groups in Quito worked through Mark as the gospel of invitation. The invitation is to explore who Jesus is and what it means to follow him. Two things have struck me afresh from Mark 6:30-44.
First, the miracle occurs at a moment when Jesus' team desperately needs a break. Verse 31 says, "they didn't even had time to eat." Despite this, Jesus responds with compassion and invites his disciples as a team to respond to the needs of the crowd. At CECE we continue to lack time, energy, staff and finances to sustain the growth and opportunities we face. Pray with us, both for times of rest and miraculous provision.
Secondly, the raw material for this miracle is found in the simple lunch pack collected by the disciples. Almost weekly I am reminded, and remind our students, that it's not about having much, it's about offering Jesus what you have.
Celebrate God's faithfulness throughout 25 years of proclaiming Christ in the universities of Ecuador, and 15 years of partnership with TSCF. Thank you for partnering in student mission in Ecuador.
---
Brett Schaffner, CECE staff, and students Salomé Vasquez and Karolyne Saltos visited New Zealand for SPARC last July. These are their reflections:
"I was impressed by how students are committed to the mission in their universities. How they want to give their best to serve others has inspired me to serve my campus in Ecuador. I was impacted observing that students love to pray. It challenged me to see a culture of prayer develop in CECE. Not only are New Zealand landscapes beautiful, its people are welcoming. I loved its cultural diversity and the respect showed for everyone no matter where you are from."
– Salomé Vasquez
"A heart for prayer, a country that celebrates diversity, and a passion for evangelism – these would be my takeaways from SPARC 2016 with TSCF and other IFES movements from the South Pacific.
"We can make our faith hard to live out by falling into the trap of not 'knowing enough,' but I greatly appreciated the back-to-basics approach and the simple but convicting applications the leaders of SPARC called us to:
'Follow Jesus, proclaim the Kingdom, and don't look back.'
'Awkward evangelism is better than silence.'
'If all my prayers that I prayed from the last week were answered, how many of my friends would know Jesus through these prayers?'
"I am proud to be part of an international family so focused on spreading the gospel and living it out in tangible ways that have an eternal impact in the world. Thank you for letting me join you for SPARC and helping me grow my IFES familia."
– Brett Schaffner
"New Zealand has a beauty that is hard to forget – its landscapes, its hospitable people, and the warm enthusiasm of their conversations. SPARC was a crucial opportunity in my personal and ministerial life. I was reminded that the basic concepts must be clear and well-rooted. If our classmates need to experience the love of Christ, we have to know what to say and how to say it. I was challenged by Kiwi students who creatively and passionately show Jesus Christ in their universities. I was blessed to learn from the multicultural expression of people I now count as friends."
– Karolyne Saltos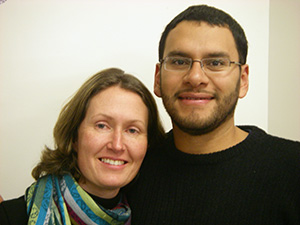 Ruth and her husband, Josué, CECE's general secretary, plan to visit New Zealand in 2017. Shortly before Canvas went to print, Ruth's mother, Bev Hicks, suffered a stroke that has affected her left side. Ruth is now caring for her as she recovers, in addition to her work with CECE. She reports that Bev is in good heart and has a good chance of regaining movement. They are grateful for the support from family and friends. Please pray for a full recovery and for all that they need in the meantime to be supplied.