Every Wednesday at 1pm Christians from across Lincoln University gather together to share food, build friendships and hear about Jesus from a visiting speaker. Typically this group consists of Kiwi students fresh out of high school or in the midst of their undergraduate studies, with a sprinkling of international students, usually from America or Europe.
Last year three girls from Japan turned up to CF and added a real international flavour. Airi, Manaho and Nagisa came to Lincoln University to learn English. They visited CF out of curiosity and a desire to make connections. Week after week they came, shared lunch with us, listened to speakers in English (I don't think they understood much!) and had conversations with other students. A few weeks in, we were surprised to discover the girls had never heard about Jesus or opened a Bible.
In a setting where language and culture are barriers to our relationships, I was reminded of the transforming power of God's word. His Gospel speaks to everyone.
After just a few weeks learning about Jesus, his miracles, his interactions with people and his character, each of the girls had started to develop a clear picture of Jesus as Lord, saviour, healer and friend. And they continued to learn so much more about him.
Their reaction to Jesus' death was one of shock and surprise: "He dies?!" We can take the story of the cross for granted, but there it fell freshly on ears that had never heard the good news about Jesus and the new life he offers.
Airi said, "I came to realise Jesus loves us and I thought I should be grateful to God." One afternoon on campus Airi, Manaho and Nagisa each declared that they love Jesus and wanted to follow him.
Time spent with the girls was full of both wonder and frustration – wonder at the way God was working through the barriers of language and culture, and frustration at the times when the "Holy Spirit" or "saviour" couldn't be explained by the words we had. Often laughter ensued as we proceeded to use acting or drawing to convey the message of the gospel.
Numerous times I was struck by their openness and the depth to which they wanted to know Jesus more. A week after committing their lives to Christ they had told their families back in Japan about their decision, families who are not Christians.
I am thankful for the sovereignty of God, for the way he works through us to speak to people of all nations, and the way he transcends culture, language and my own doubts to reach the people he loves.
Living as Christians back in Japan is full of challenges. Airi wants to go to church but there is no church near her. Manaho and Nagisa are both at universities that are dominantly Buddhist and live in an environment where Christianity is not encouraged.
I am encouraged that they are not giving up. They are continuing to read Luke's words about Jesus and even see the need to share it with others. "I want to spread what Christianity is, because Japanese don't know it very well," Nagisa told me.
Please pray that they would find communities to belong to and that the gospel message would continue to spread and change lives in Japan.
---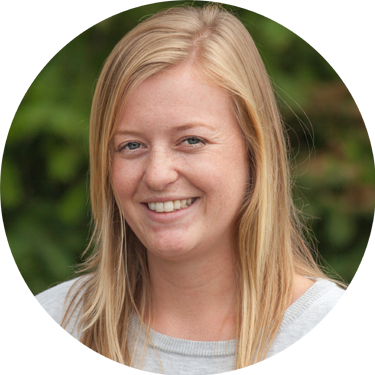 Kate Street is a staff worker at Lincoln University.