What happened when you heard the lockdown alarm? The question repeated all week. Where were you during the Christchurch shooting? The story will be told to our grandchildren.
I poured the tea for my friend and sat down cross-legged on the window seat of our student cafe, Bibles beside us in preparation for next week's study. We barely noticed the noise. Three beeps, then a pause. Was a fridge left open, or a truck reversing? It continued and so did our chatting, until a staff member informed us: "This is a lockdown alarm. Everyone please move away from the windows and sit where you cannot be seen from outside."
We realised this was not a test. A serious shooting had been reported in Christchurch and this was a real alarm.
So much for our Bible study, or getting home any time soon. I haven't hid behind couches since playing hide and seek as a child, and here were a dozen of us adults, crouching on the floor. People walked by, unaware of the warning, looking at us a bit strangely.
In this state of emergency, it would have been the perfect time to ask, "Does anyone mind if I pray aloud?" But I kept it inside, shy of making anyone more uncomfortable than we were already. I wished I had, though, especially when the lady next to me started crying as information about the tragic attack came through.
We felt alarm and relief when an armed policeman entered the building—alarmed that this was serious, relieved that security was in place. After two hours of sitting still (interrupted by tiptoed bathroom breaks and shared pieces of carrot cake), we were excused. Safe but shaken, we dispersed to make our way home, the lockdown alarm still sounding its three beeps, then a pause. We knew what it meant now.
The adrenaline of those two strange hours faded with further news. The violence stung our hearts, froze our minds, and made us both rejoice to be alive and grieve for those who weren't. Pulled in a hundred directions at once from the inside, unsure what to express on the outside. 
How do we respond when New Zealand as we have known it is shattered? Do we weep with those who weep? Do we keep calm and carry on? Or somehow do both as we tiptoe our way together towards recovery?
One of the men I most respect surprised me by his response to a similar situation where people were brutally killed as they worshipped. "Do you think these people were worse sinners than the others because they suffered this way? No, I tell you; but unless you repent, you will all likewise perish."
That comment seems so callous.
But what if your neighbour was telling you about the recent Nelson fires, and behind him you saw a black cloud of smoke as flames licked up dry pasture on its way towards his house. Would you simply stand and be a good listener, or tell him to run? And would that be callous or kind?
As the wake of this tragedy rocks our nation, and the world, I do not want to stay silent, simply shy of making people feel uncomfortable, if another alarm needs sounding. Whether we find ourselves brokenhearted by the helplessness of the victims, outraged by the lawlessness of the killer, or simply upset that this would happen in the place we call home, life and death situations wake us up.
What if this event points us to bigger realities that we normally live blind to? Like the fact that our daily existence depends on things outside of us. That we live as if we control our own lives but we really don't. That God is actually in charge of the world; we are just his visitors. Or the fact that we desperately need a warning to wake us up so we live to please him and not ourselves.
God is not ignorant of us as we often are of him. Into our helpless rebellion he speaks. The Bible page left unattended by the student cafe window when the lockdown alarm rang pulled my attention this morning, speaking lasting hope into tragic but temporary suffering of a shattered city full of hurting hearts.
Weakness, enemies, death, life, reconciliation … God uses our vocabulary here.
"For while we were still weak, at the right time Christ died for the ungodly. For one will scarcely die for a righteous person—though perhaps for a good person one would dare even to die—but God shows his love for us in that while we were still sinners, Christ died for us.
"Since, therefore, we have now been justified by his blood, how much more shall we be saved by him from the wrath of God. For if while we were enemies we were reconciled to God by the death of his Son, much more, now that we are reconciled, shall we be saved by his life.
"More than that, we also rejoice in God through our Lord Jesus Christ, through whom we have now received reconciliation." (Romans 5:6–11)
God does not keep silent about his love. He speaks it by arriving in our world in the person of his Son on a sacrificial rescue mission. He comes himself to make peace with weak and sinful enemies like me, and like you. He reaches out a strong hand of grace in rescue so that those in need can be lifted up from death to live. And in case you are wondering, there is no alternative safety strategy available—only Jesus. (Acts 4:12)
Maybe you're hearing something now. Not a lockdown alarm, but a call to prayer. A command not to phone 111, but to ask for the heavenly emergency department, please. For there we find the Rescuer who attends our deepest need when we reach the end of ourselves.
What happens when you hear the warning? Do you snooze through the sounding smoke alarm and wake up too late? Or do you respond to the siren while there is still time to be saved?
And if you have already been saved by Jesus, then for God's sake, don't be silent about it! Point other people in the direction of the Rescuer. This is not a safety system test, this is the real deal. We need to pay attention before time runs out for people to be saved and the Ruler of the world arrives to judge whether we have put our hope for rescue in him or not.
If you'll excuse me, I think I hear a call to pray and I don't want to ignore it this time. Does anyone mind if I pray aloud?
O God, Creator and Sustainer of every person and every molecule of the universe in which we live as your guests, we cry to you in our time of need.
We don't even know what to say when our hearts hurt—world broken, friends suffering, and minds reeling from the impact of the violence witnessed.
So we just say, "Please help us."
We take comfort that you know our needs. You know how to help us and we trust that you will. For those of us who have not made peace with you, but still live as if we rule our own world, we pray that this tragedy may be a wake-up call to the reality of life and death and our desperate dependence on your mercy. May we be saved by the rescue mission of Jesus, who is ready for all who call on him.
For those of us who know what it is to surrender our lives to our Life-Giver and find mercy, we pray that you would wake us up to speak boldly and love bravely by the power of the Lord Jesus living in us, so that we may bring light to shine lasting hope in this temporary time of darkness.
And for all of us, we ask that you would overflow us with your compassion in a thirsty world.
In the name of him who shows us ultimate sacrificial love, our Lord Jesus Christ, we pray, knowing that you hear and respond to our cries.
Thank you for being with us in our time of need.
Amen.
---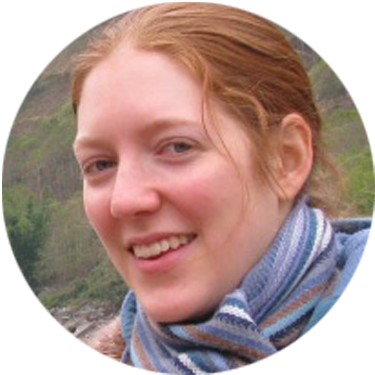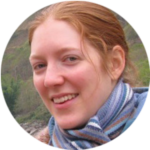 Angela Robb is in her second year at Lincoln University and is a leader in the Christian Fellowship. Her reflection was written for and published in the student magazine, "RAM."