Not able to join us in person? Watch online!
We've uploaded each session from our guest speaker so you can enjoy, wherever you are!
5 Keys to mission Session 1: Know your identity
5 Keys to mission Session 2: Be who you are
5 Keys to mission Session 3: Witness through good lives
5 Keys to mission Session 4: Make Christ your Lord!
5 Keys to mission Session 5: Humble yourself and resist the devil!
Summit22: Made for Mission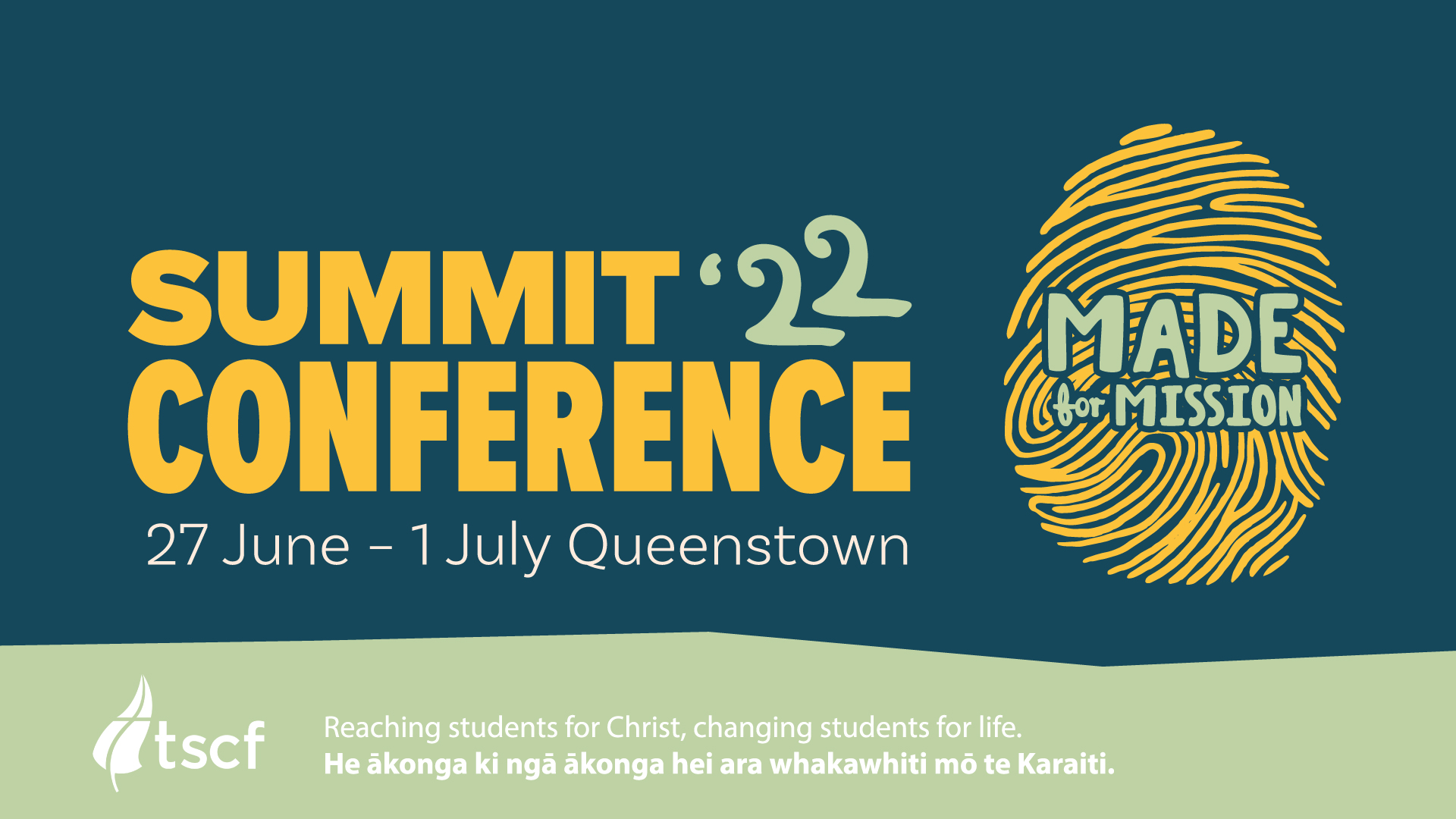 Summit headed to Queenstown in June as we met together to be better equipped to reach students across NZ for Christ. As we look at 1 Peter we saw that we have been Made for Mission by God.
Each one of us has been uniquely made to live as God's holy people, set apart and sent to our campuses with the good news of Jesus. Students studying alongside us long for hope, seek after purpose, crave meaningful friendships and God has given us the words of life that make a difference, because Jesus makes that difference.
Our speaker James de Costobadie (Minister @ Latimer Church in Christchurch) became a Christian at university himself and helped us see from God's word the difference that Jesus makes for everyone.