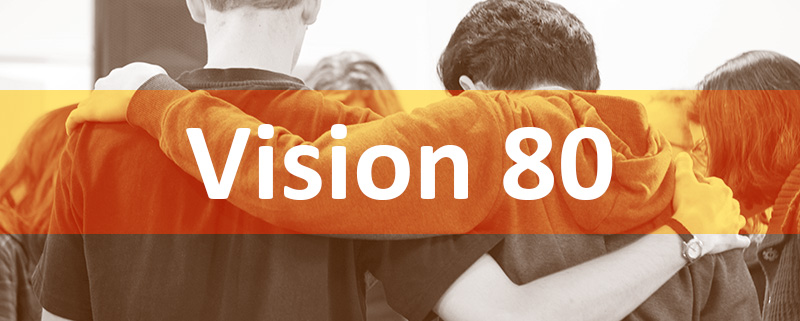 In the winter 2016 Canvas, we shared details of the challenges and opportunities that TSCF faces as we celebrate 80 years of gospel witness. Some of the news is very good – we have shared more than 3000 copies of Luke's gospel in recent months, many of them with students who have committed to reading it with a friend. We are investing in exciting international partnerships and in a terrific cohort of student leaders in New Zealand. Alongside these encouragements are some significant challenges. Necessary system upgrades, unfavourable exchange rates and exciting new ministry initiatives such as the Luke project have all had a serious negative impact on our finances.
As a ministry that relies upon gifts to operate, we are always aware of our dependence on God's provision. We are praying and asking for partners who are willing and able to make a contribution to our Vision 80 Fund so that we can meet all of our obligations for 2016 and restore a modest but important buffer going into the New Year.
We are also asking those who do support us to consider increasing regular giving for 2017 and beyond to strengthen our foundations. This could be support for a TSCF staff worker, for ministry in a specific region, or as a contribution to core funds for essential services and mission work such as sharing Luke's Gospel. We value every contribution, however large or small.
Nigel Pollock, TSCF National Director