Summit23
GRACE: Freedom in a Restless World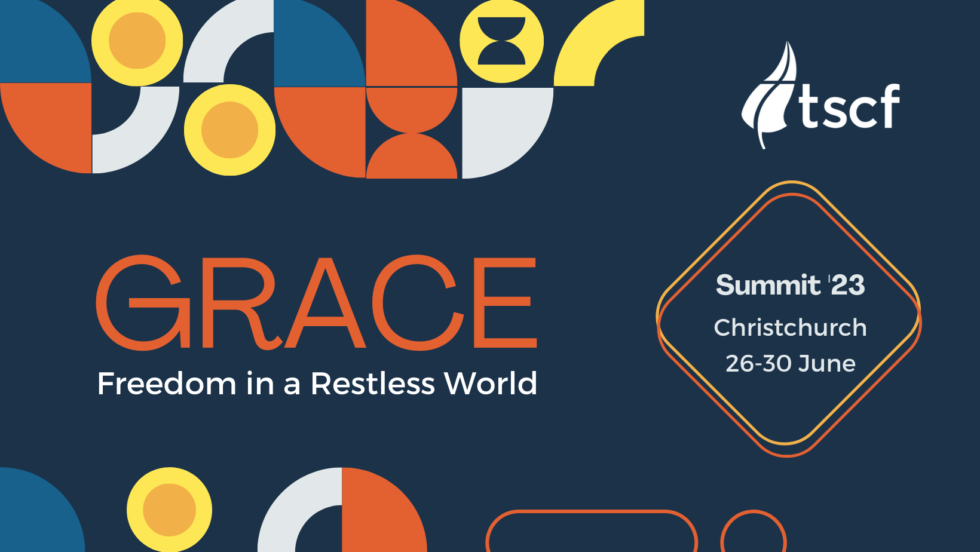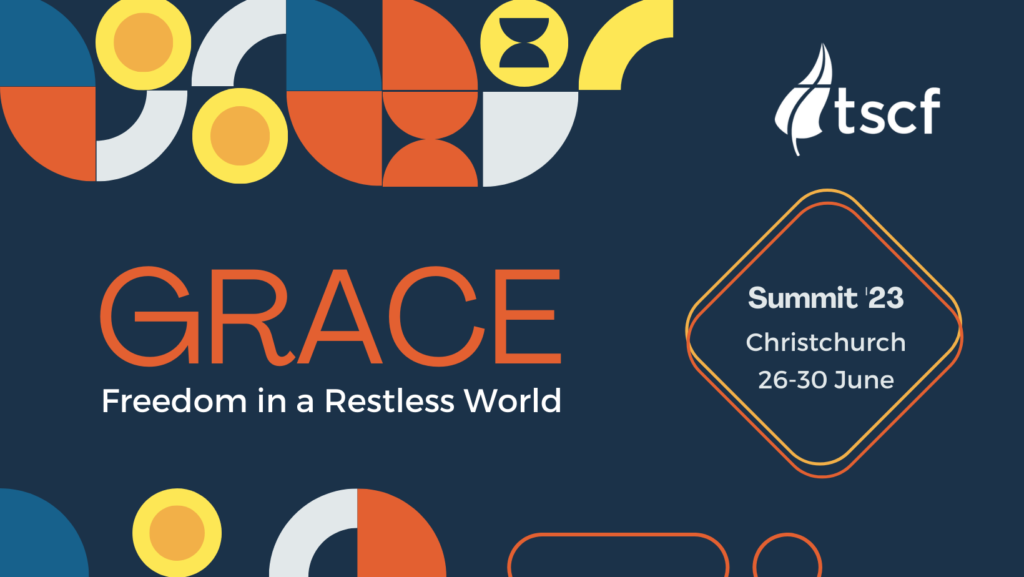 Join us at Summit in June as we meet together to be better equipped to reach students across NZ for Christ.
The freedom the world offers has so many restrictions and expectations that it is no freedom at all. Explore with us as we look at how the gospel of grace shows us true freedom in Christ, and how to live that out in the everyday of life as a student.
Coming to us from Northern Ireland, Cassells and Hazel Morrell will be giving the main Bible talks on 'Grace' from the book of Galatians. They met in the Christian Union at university in Northern Ireland in the 1970's and have been actively involved in IFES ministry in various capacities ever since in Ireland and Europe, and both currently serve as IFES honorary vice presidents. We're excited to hear from them as they both have much to share from their decades of student ministry experience and teaching God's word.
What is Summit?
Every year students from TSCF groups across Aotearoa New Zealand gather for fun, food and fellowship. It's a great opportunity to take a break from study, meet new and old friends, and grow in your faith.
Alongside the main talks digging into the Bible, there'll be workshops, a missions expo and time in small groups to process together what you're learning. Plus there'll be lots of free time to chill, play some sport, or get competitive with board games or table tennis.
When and Where?
We're heading to Christchurch at the wonderful Woodend Christian Camp, from 26-30 June.
Flying
If you're winging your way down, please book flights to arrive by 3pm on Monday 26 June and leave no earlier than 3pm on Friday 30 June. Please let us know when your flights are using the form at www.tscf.org.nz/pickup so we can arrange shuttles for you.
Driving
If driving please arrive for 3pm on Monday 26 June and leave no earlier than 2pm on Friday 30 June. The address is Woodend Christian Camp, 124 Woodend Beach Road, RD 1 Kaiapoi 7691.
Register
Along with four night's accommodation, your rego fee covers all the great food and snacks you'll be eating, and all conference materials. Because travel can be a significant cost, the conference fees are structured to reduce the cost for students travelling from further away or more expensive air travel routes.
Bay of Plenty / Waikato / Palmerston North: $265
Wellington / Auckland: $275
South Island: $285
Schedule
Here's a preview of our schedule for the week!