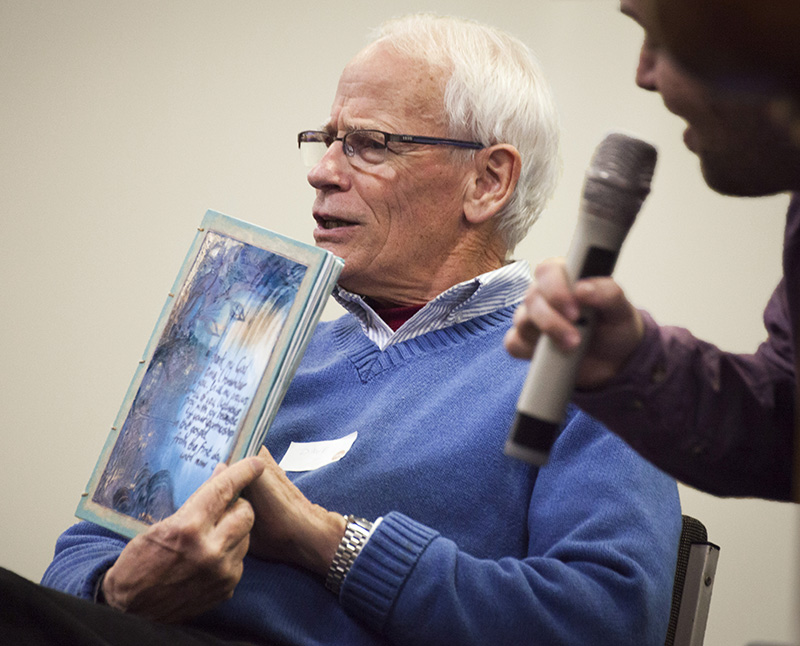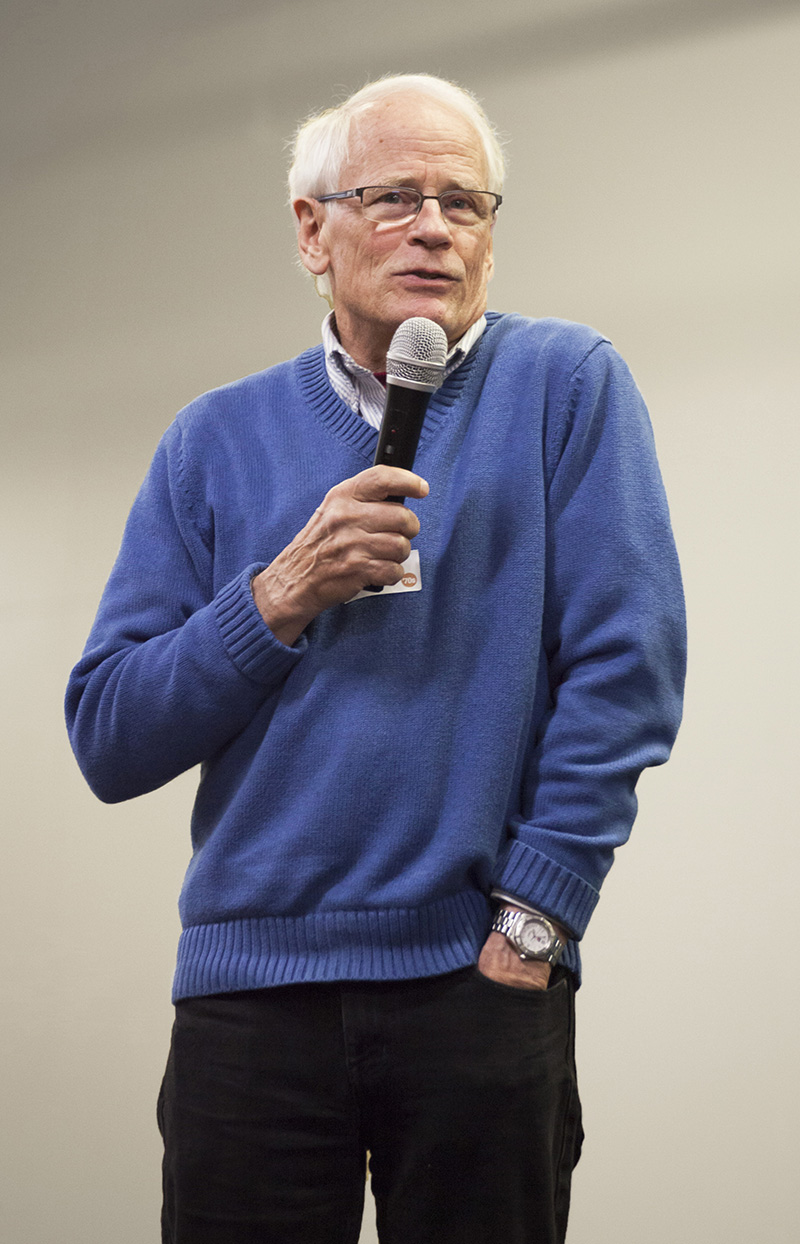 Departing
At the end of 2016, the Dunedin team will say goodbye to Dave Baab. He and his wife, Lynne, will retire back to the USA in 2017. Dave has been an associate staff worker with TSCF since 2007, making him one of the longest-serving volunteers. He began working with Dunedin Overseas Christian Fellowship, teaching and modelling inductive Bible study and helping international students adjust to life in New Zealand.
Dave's experience as a professor of dentistry was invaluable in the establishment of the Dentistry School's Christian Fellowship at Otago University. He helped dental students prepare for the challenges and opportunities they will encounter in their careers. He has also been a stand-in father, grandfather, friend and mentor.
Students and staff turned notes and prayers for Dave into a book, with a cover that was designed by Amy Archer, a Dunedin student. They presented it to Dave at TSCF's 80th anniversary celebration in Dunedin in September.
If you are interested in finding out more about becoming an associate staff member, please contact TSCF.
Born
Erin Hazel Cooley was born on 12 October to Richard and Glenda in Taranaki. Glenda (nee Rowland) was part of LUCF.
Awarded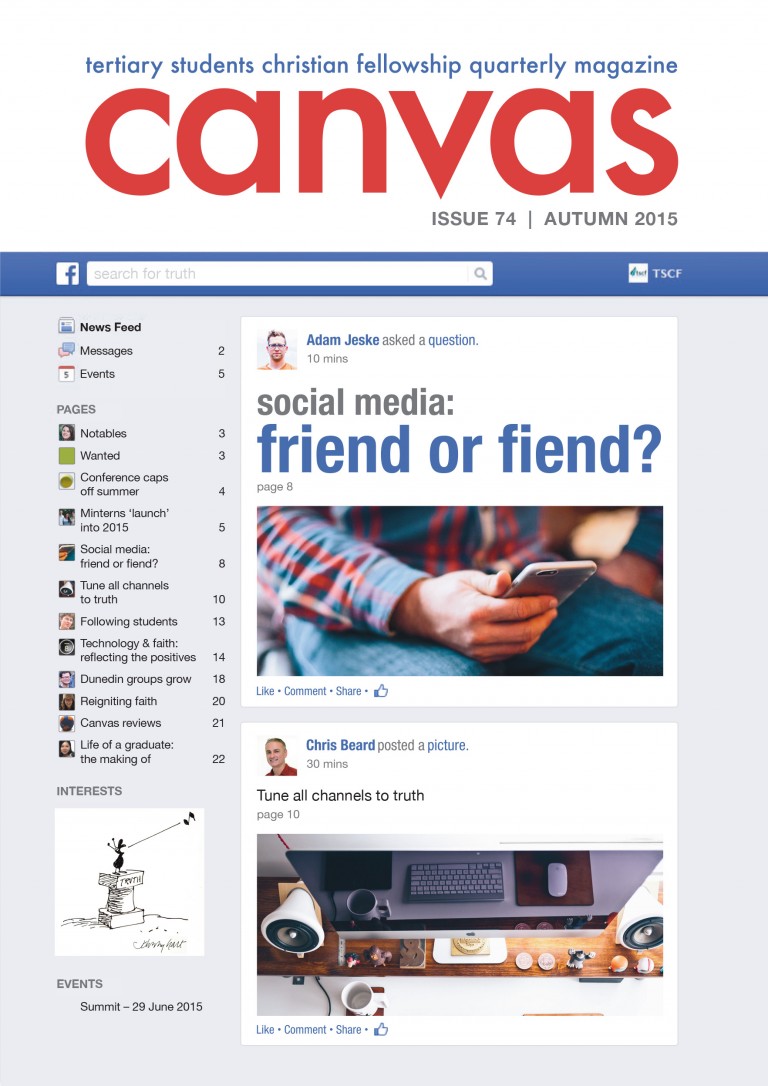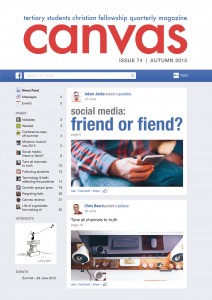 Canvas garnered four mentions from the Australasian Religious Press Association in ARPA's annual awards for Christian media. Nigel Pollock received gold in the faith reflection category for "Service and sacrifice," and the feature "Faith meets fiction" by Maryanne Wardlaw was highly commended. For magazine design, Canvas received two bronze awards, one for the Autumn 2015 cover and the other for last year's issues.