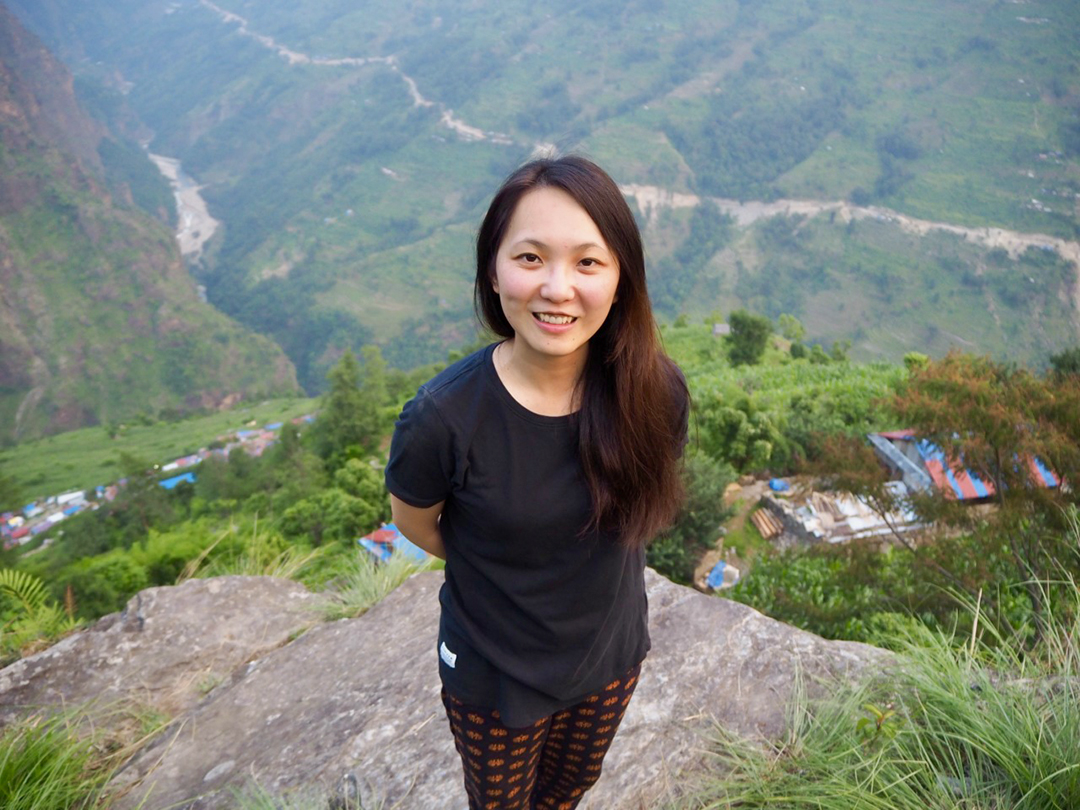 Kat is a Malysian-born Aucklander who moved to Nepal in 2017 to work with SIM. She served the IFES student ministry there during her first stint. In July she is returning to make Nepal her home, and to take up the growth of its believers as her calling.
What is your work background?
I was always into science. I completed a bachelor's degree and postgraduate diploma in medical science at the University of Auckland. After finding out my passion was not in research, I went to Melbourne and studied lab medicine at RMIT, then worked in a diagnostic pathology lab as a haematology scientist.
Why Nepal?
In my adolescent years, I thought perhaps I'd become a missionary in my 50s. I wanted to build a career and a family first. However, after working full-time for 3 years, God gave me the conviction and courage to pursue cross-cultural mission as a single woman. It made perfect sense (not that it had to) that while I'm still reasonably young and fit, without a spouse or children, it would be easier to fully focus on serving on the field.
I didn't have a specific place in mind. Not long after submitting my interest with a mission organisation in Australia, they told me of an opportunity to use my medical skills in rural Nepal. I didn't hesitate to say yes.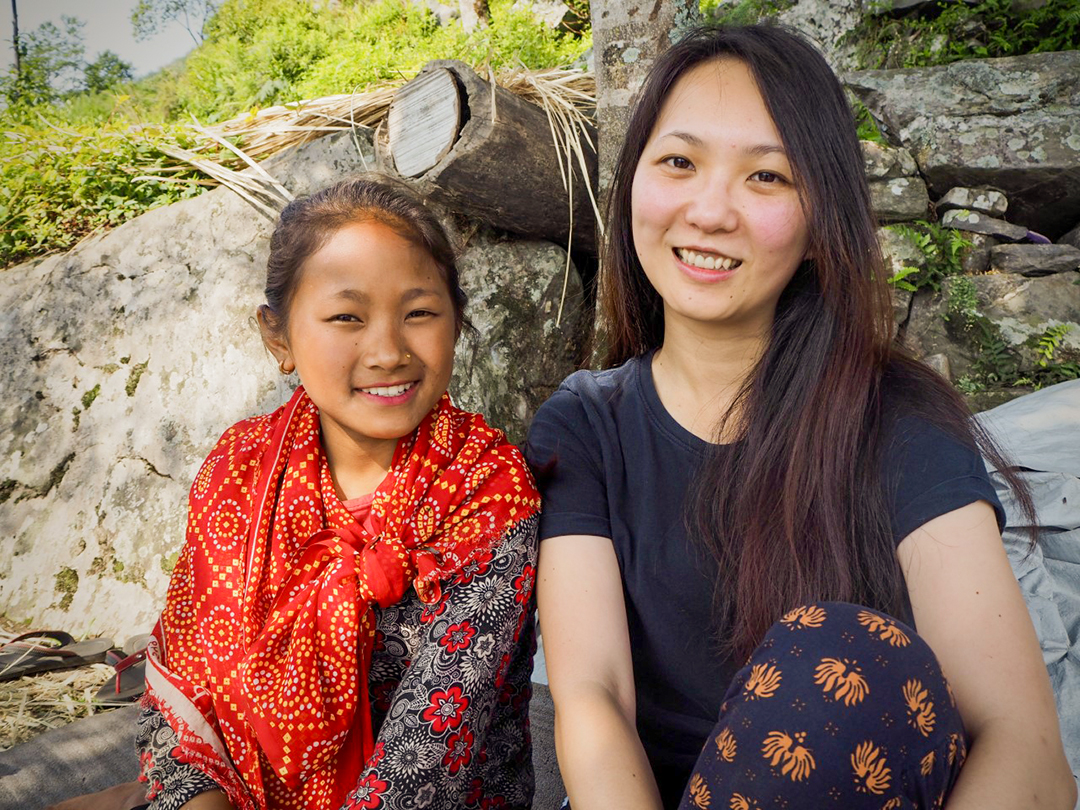 Why student ministry?
Originally, the plan was to make good use of my medical skills in a rural hospital. I was hoping to teach them new skills and help improve their diagnoses. I'd be serving people, but indirectly.
What I didn't voice out loud is that I am deeply passionate about discipleship. My spiritual life matured a great deal as a teenager and into adulthood because of older Christians mentoring and discipling me in the Word. They invested in me, and a desire to invest in others was stirring in me.
On the morning of my first interview, my mobiliser asked if I would consider working with students through IFES Nepal. My heart burst with joy; I knew the Father had seen this secret desire in my heart and answered it.
Later on, I found out that the organisation had been praying for volunteer staff for some time. I praise God for the timing and provision that only he can orchestrate, for his purpose and glory.
What are the challenges for student ministry there?
There are quite a few. I'll narrow it down to the political scene, the culture of learning, and work ethic.
Persecution of Christians in Nepal is ongoing, however the degree varies from place to place. There is an anti-conversion law that states any activity influencing the beliefs of a person will result in imprisonment. Evangelism is banned in this Hindu nation. As a foreign volunteer worker, I have to be discerning about the sort of activities I'm involved in so I don't get in trouble with the authorities.
So for all of us, outreach on a university campus isn't ideal. IFES Nepal has always focused on developing the spiritual growth of students who are already, by their own admission, believers. We hold camps, conferences and leadership training to impact the current generation of students for the next. We train them in the knowledge of the Bible so they can take the gospel to their colleges, campuses, workplaces and homes. Non-believers become curious about Christians when they see how we live in a thriving community or as selfless individuals. They wonder what kind of God we worship, and some start attending church of their own free will.
Another challenge is the way the education system promotes rote learning. It's difficult for students to think critically; that's out of the norm and as they aren't meant to question what is taught. So Bible study and group discussions need a lot of drive from the facilitator to help them think more deeply and draw conclusions for themselves. I think this is one of the reasons students struggle to do Bible study on their own; they don't know where to begin.
In their work culture, everything is laid back. There's little planning in advance and a go-with-the-flow mentality. Many of them experience hardship. Life is not easy, and making a comfortable wage is a dream for most. It's easier to struggle less and enjoy whatever you've got.
Nepalis value relationships more than schedules. They know how to live in community very well and reach out to whoever is in need. Nepalis naturally know how to love people with their time. I struggled quite a bit at the beginning; there's this inbuilt mechanism in me that says "time is money," so we gotta do things quick and be productive. And "give me plenty of notice," so I can do a quality job when, for example, preparing a talk.
However there, you have to be extremely flexible and resourceful. This has challenged me, but taught me to be less rigid. After all, ministry is all about ministering to people, so you have to know how to love people and invest in relationships.
For me, another challenge has been to learn their language. For a while I couldn't do that, which was hard. I've found being able to understand and speak Nepali helped immerse me into their culture. When they see that I can communicate to them (or at least attempt to), they become less shy. Speaking their language is one way of building trust.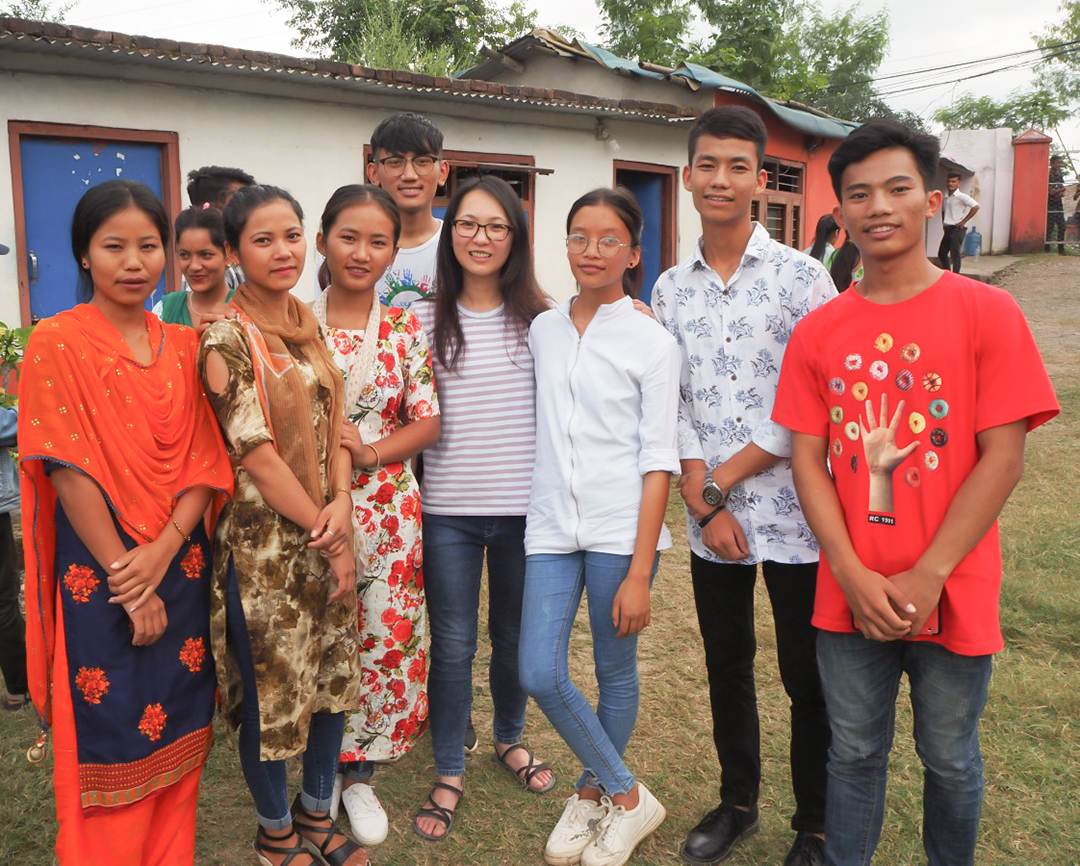 What do you find encouraging about working with Nepali students?
They are incredibly patient and dedicated. I believe they are serious about the God they worship, and hunger after him. They are willing to travel for hours on public transport to attend a group discussion. In the rural villages, students as young as 12 walk for 2 days to attend a camp that we run. I love their willingness and positive attitude.
What can we be praying for our Nepalese brothers and sisters?
Some students are being condemned by their families and kicked out of home for declaring their faith in Jesus. Please pray for them to remain faithful and trust God for their future. Pray that their families' hearts would soften and that they come to know Jesus themselves. Pray for our staff involved in pastoral care at these difficult times, that they will have God's wisdom.
How has your cross-cultural experience changed you?
Oh … where do I begin. In so many ways. I was stretched, twisted, and reshaped into another me. I grew in my worldview, learnt new things, gained new skills. This was only possible because everything was out of my comfort zone. I'm thankful for every bit of it.
For security reasons, we can't make Kat's full name public. If you would like to receive updates from her about the ministry in Nepal, sign up here. If you're a student who's interested in joining TSCF's Nepal Journey later this year and seeing this work for yourself, email Kim Shaw.